To say we're excited about Elise and Nic's magical waterside wedding is an understatement. This darling couple have been loved-up for so long, it feels like we've been waiting forever for them to finally get hitched. Elise and Nic were supposed to be married in May 2020, however the first round of Covid-lockdowns in Sydney had other plans for them. After postponing their plans for 12 months, Elise and Nic finally tied the knot in Sydney's Northern Beaches in May 2021. Duke was there to help them celebrate, providing the perfect wedding music from their Ceremony to the Dance floor. Here's the shimmy on how their magical wedding day went down. We say a huge thank you to Charlotte Exton Photography for these gorgeous images.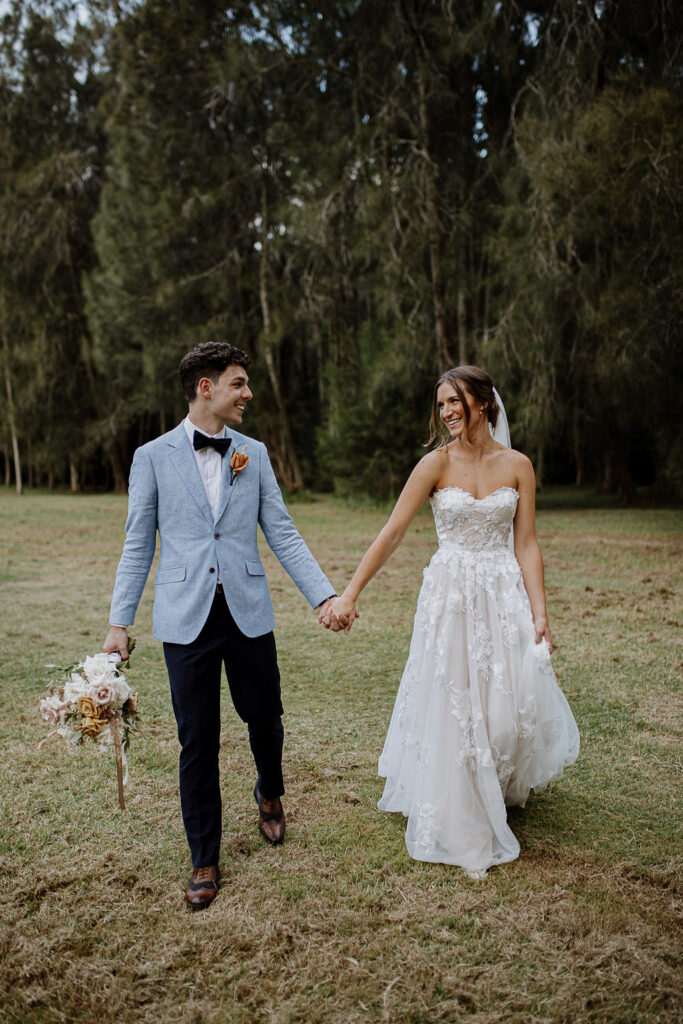 About their Ceremony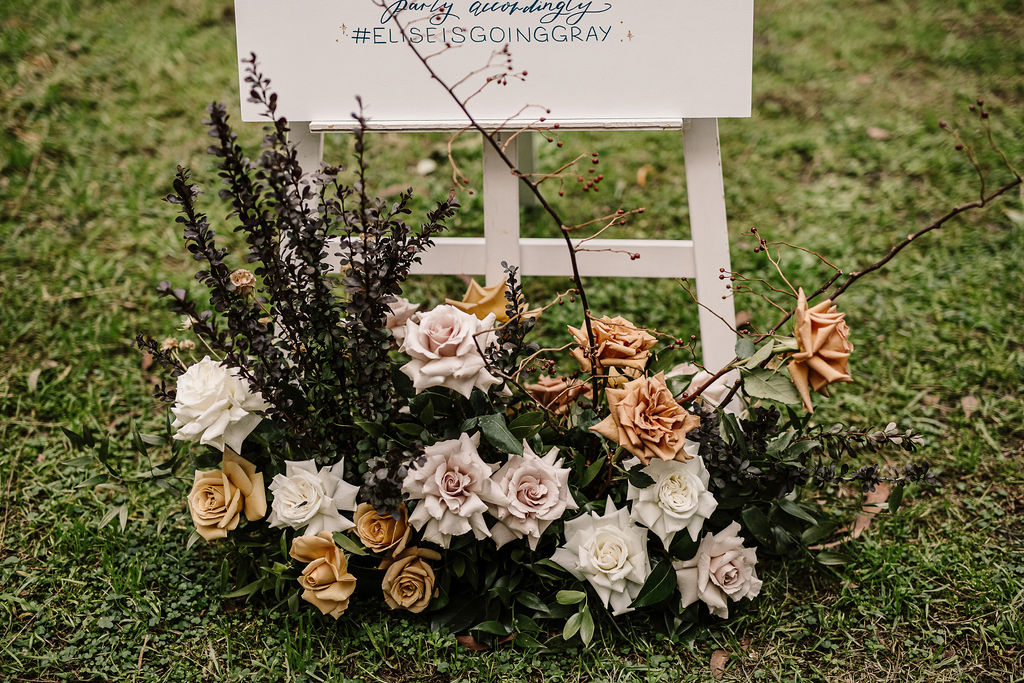 Nothing brings us more joy than a peaceful and romantic Ceremony location that sings with a sense or reverie. From the moment we set eyes on their Ceremony location we couldn't help being taken aback by the serenity. McCarr's Creek Reserve in Church Point is dappled by tall Spotted Gum Trees and runs beside a rocky shore and sandy beach. It also extends into larger bushland areas in the National Park. This setting provided the perfect backdrop for Elise and Nic to share their vows and be married.
Their Ceremony was elegantly styled by the wonderful team from Little Lane Events and their impeccable eye for detail. We know many readers will be vying for some of the styling crafted by Little Lane for Elise's wedding day, but to be fair she did have a slight wedding advantage, being one of the Little Lane Team members herself! Her unique taste and flair for styling and all things weddings resonates throughout their entire wedding day, as you can see.
Elise and Nic's magical waterside wedding Ceremony was officiated by the lovely Lisa Parker from Married By Lisa. She's arguably one of our most favourite Celebrants. Lisa takes great pride in creating beautiful, bespoke Ceremonies delivered with joy, warmth, and professionalism. She's a pleasure to work beside and we're a great team.
Our Duke duo performed live throughout their Ceremony, with Elise walking down the aisle to our rendition of 'Feels Like Home' by Chantal Kreviazuk (one of our favourite songs). During their Signing guests chatted amongst themselves as we performed our version of 'I Can't Help Falling In Love With You' (you can listen to it here). Warmly congratulated by Lisa and formally introduced as Husband and Wife, Elise and Nic recessed down the Aisle together to our rendition of 'Everybody Needs Somebody To Love' by The Blues Brothers. Our song carried them through to their Champagne tower which was the perfect way to celebrate their newly minted marriage.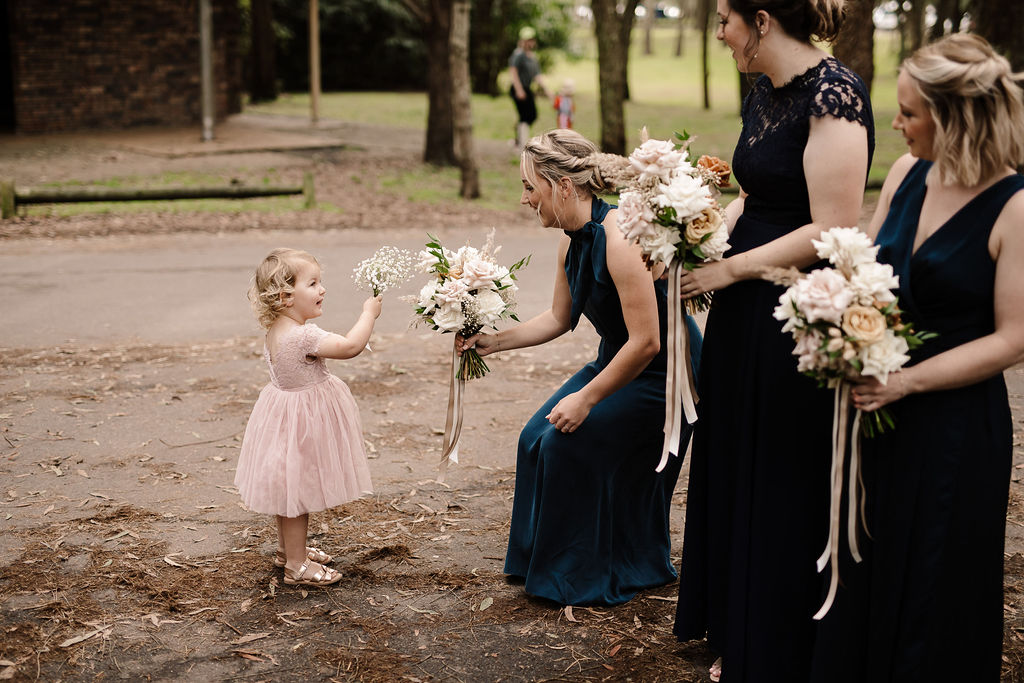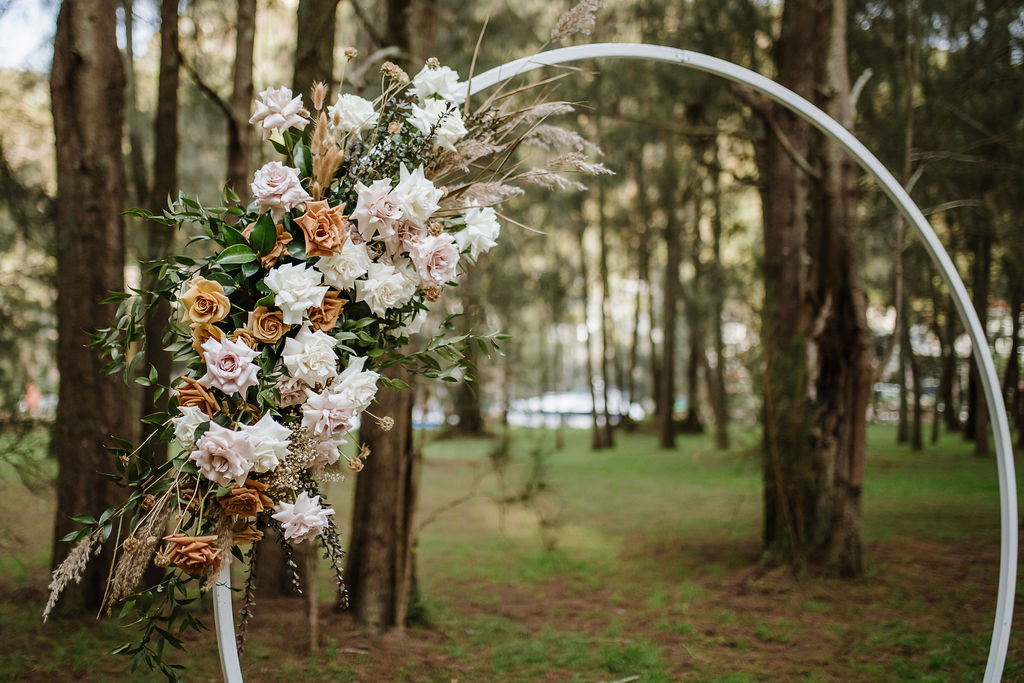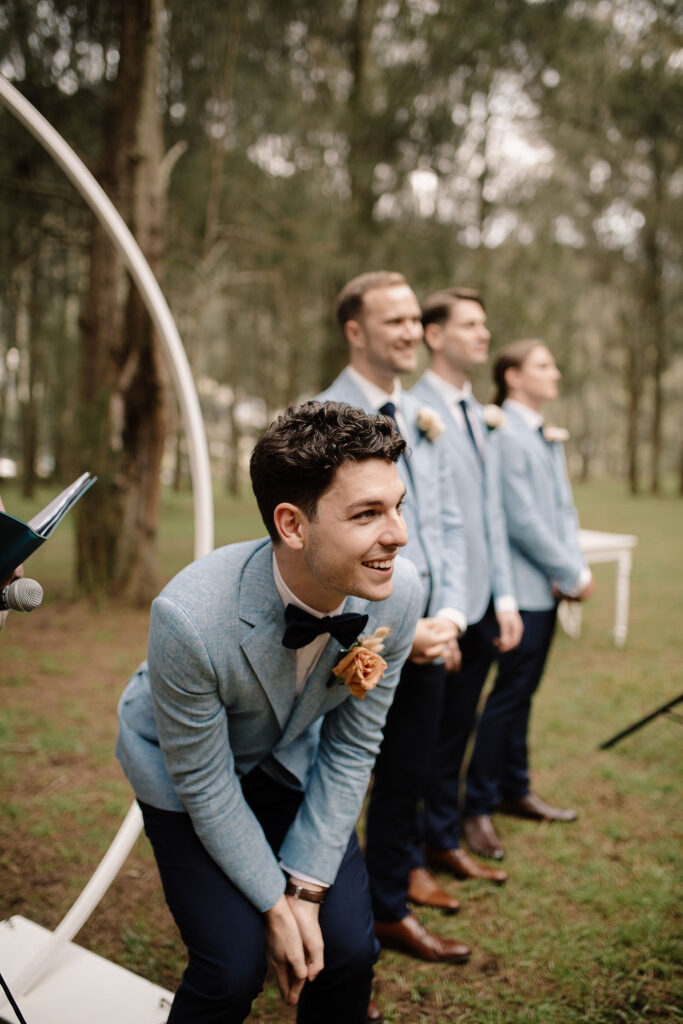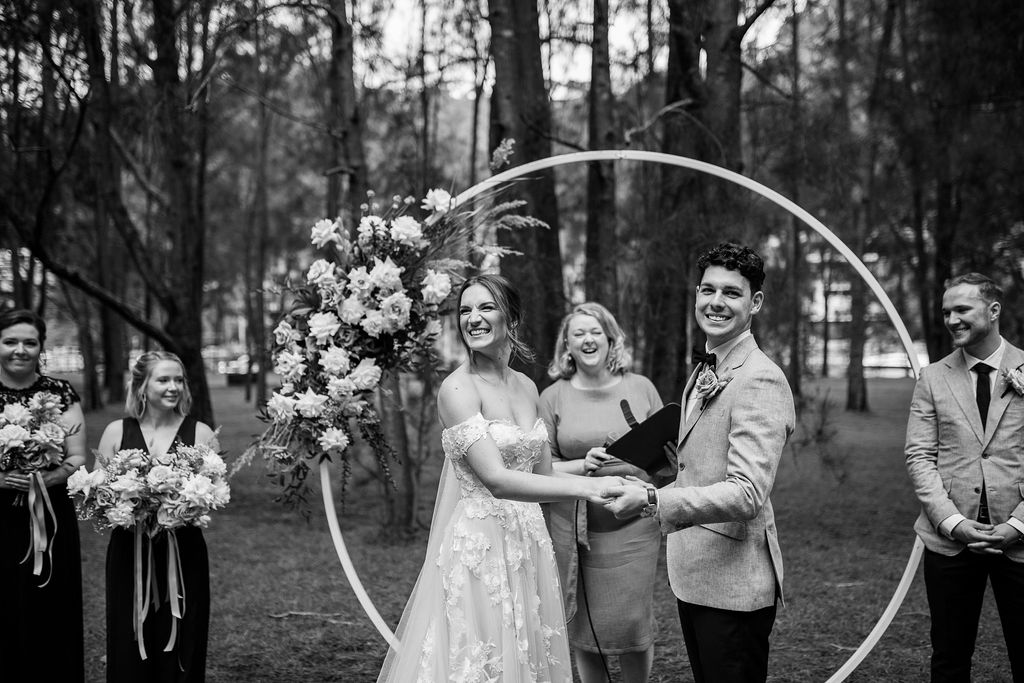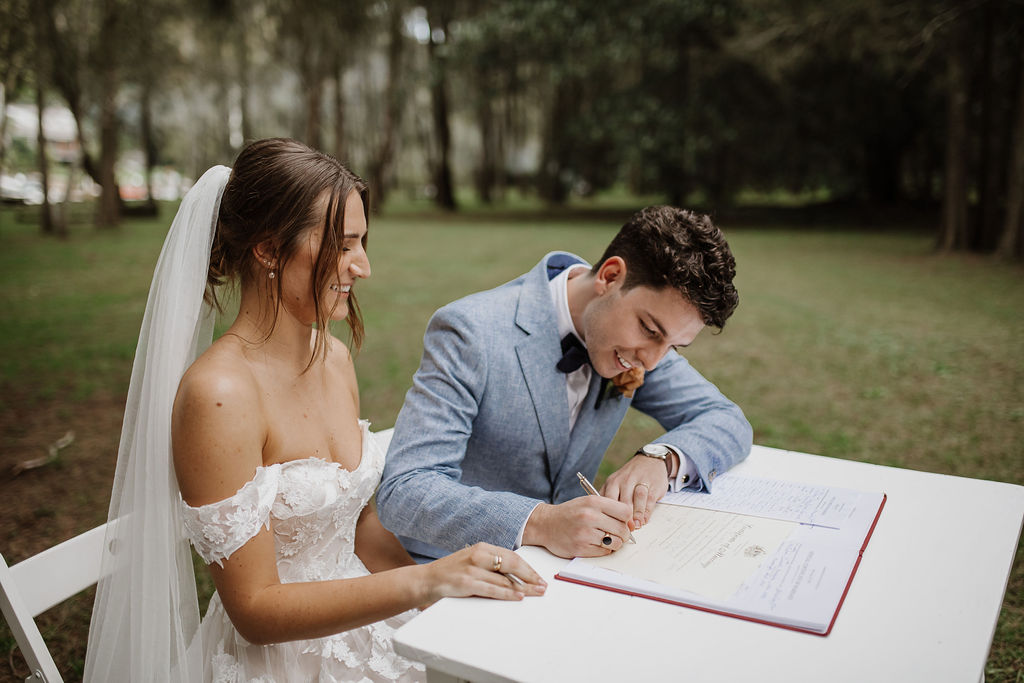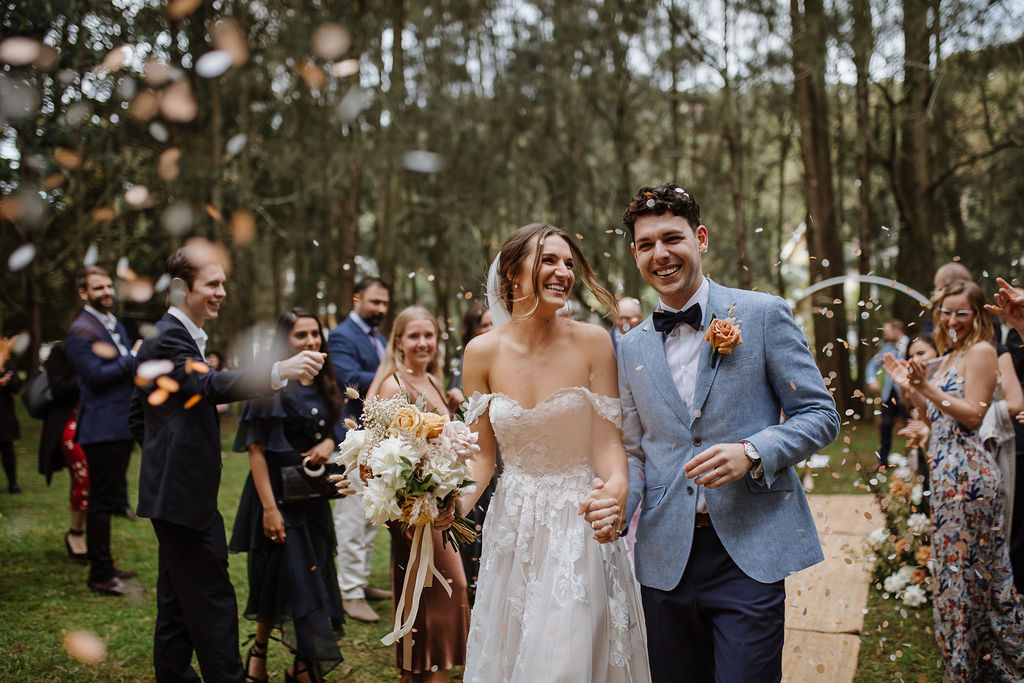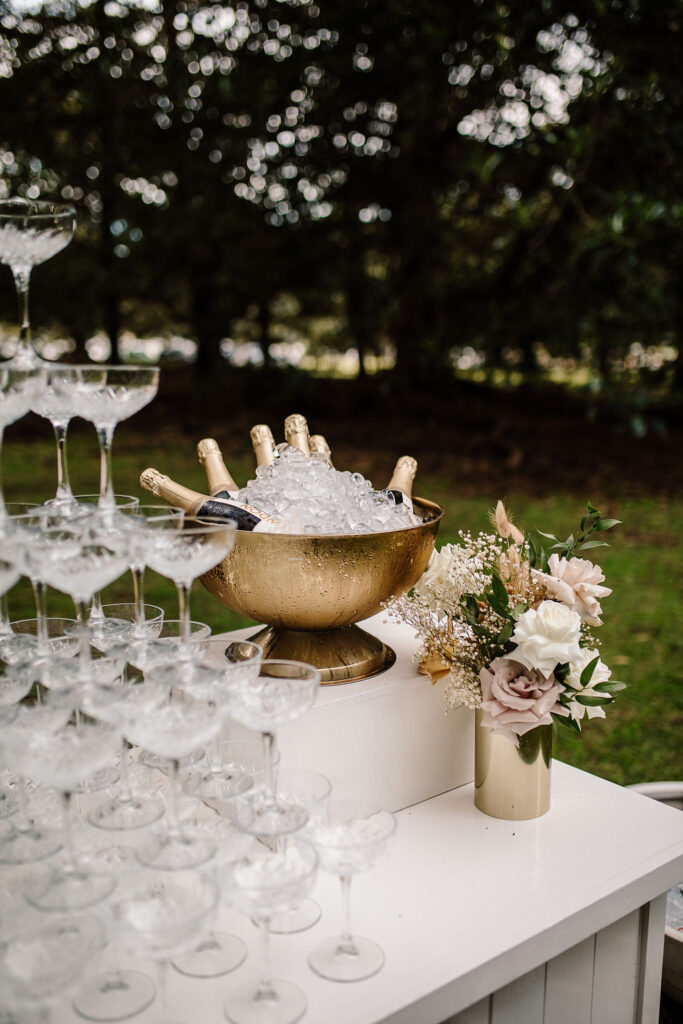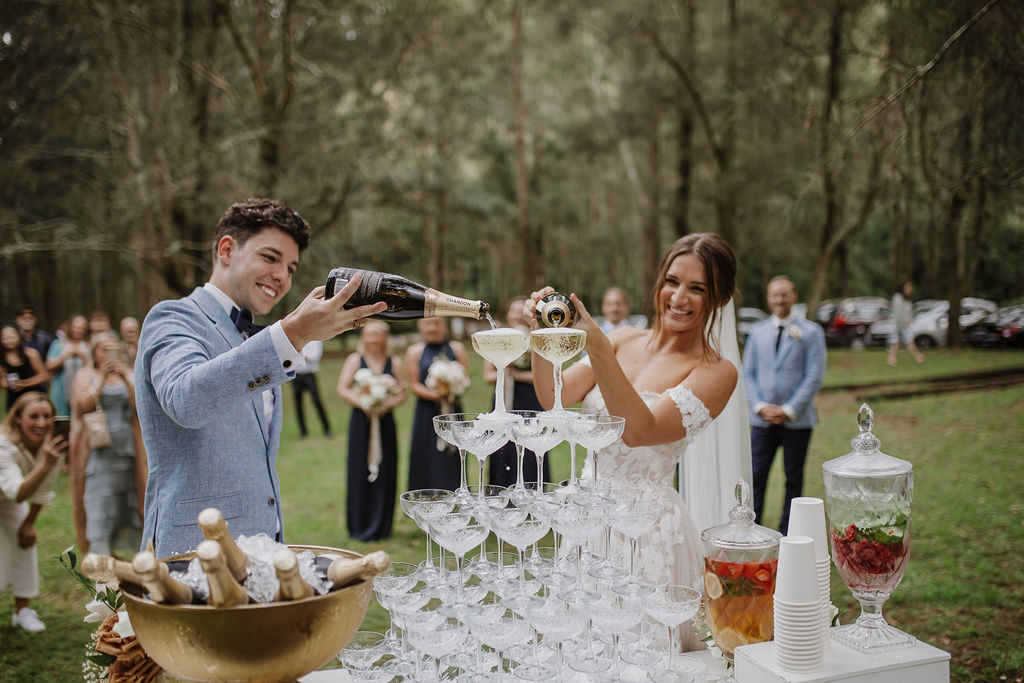 Off For Photos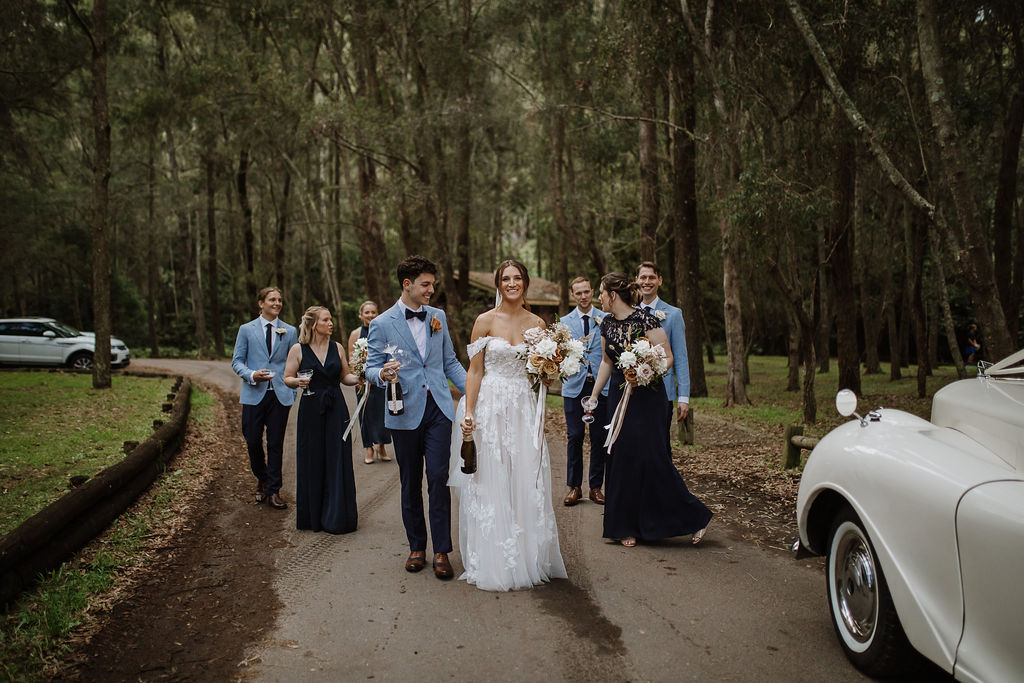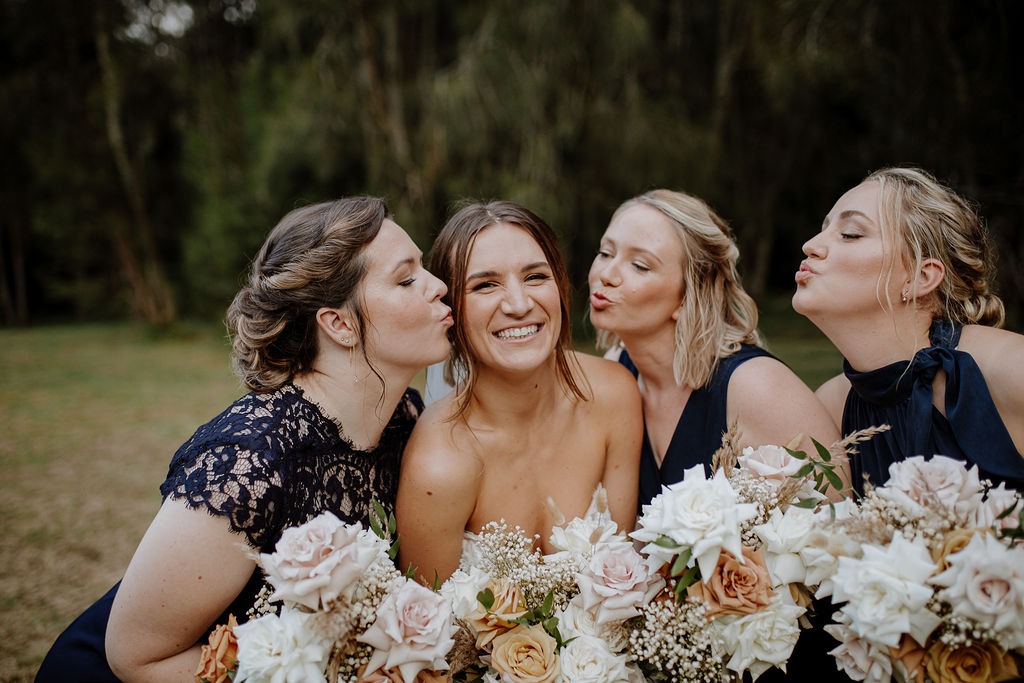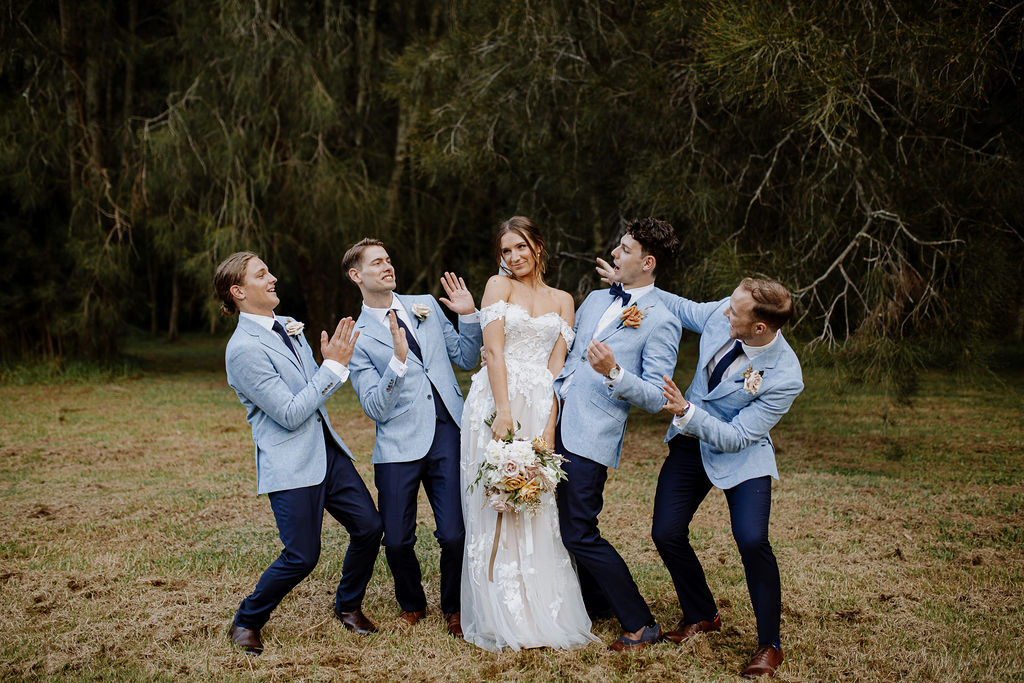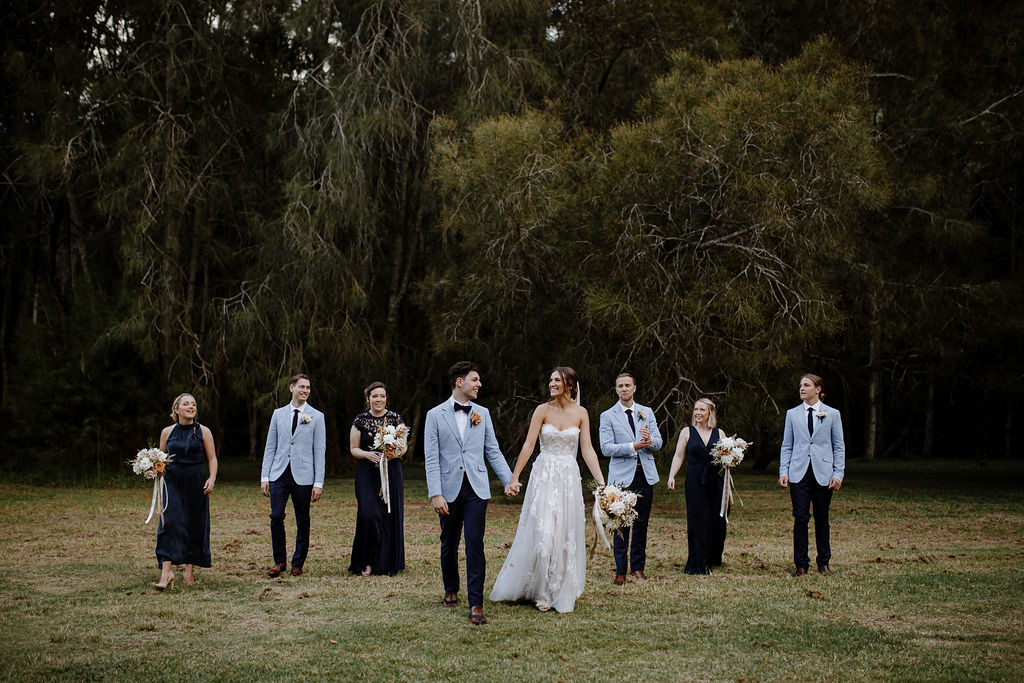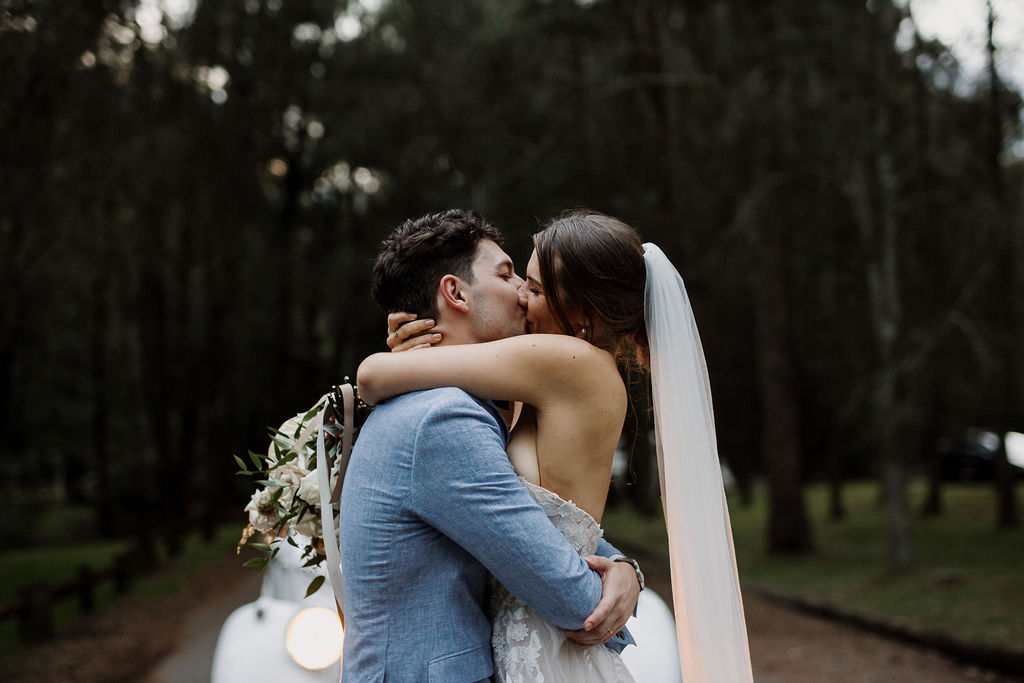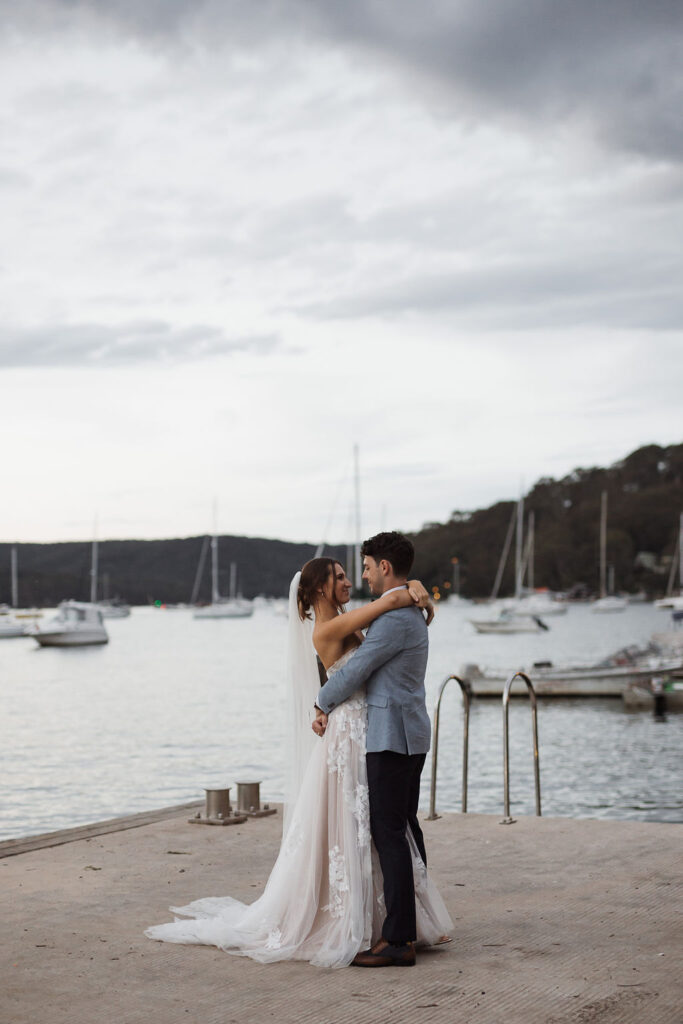 About their Wedding Reception
The handiwork of Little Lane Events continued to impress us as we arrived at Elise and Nic's wedding Reception. BYRA was transformed into a magical, awe-inspiring, wedding wonderland. From the floral arrangements, to the styling pieces, to the lighting and ambience.. It's hard to imagine BYRA being a sailing club in any way at all! Congratulations to Little Lane Events for this wonderful transformation. It was the perfect setting for Elise and Nic to see their wedding celebrations from day into night.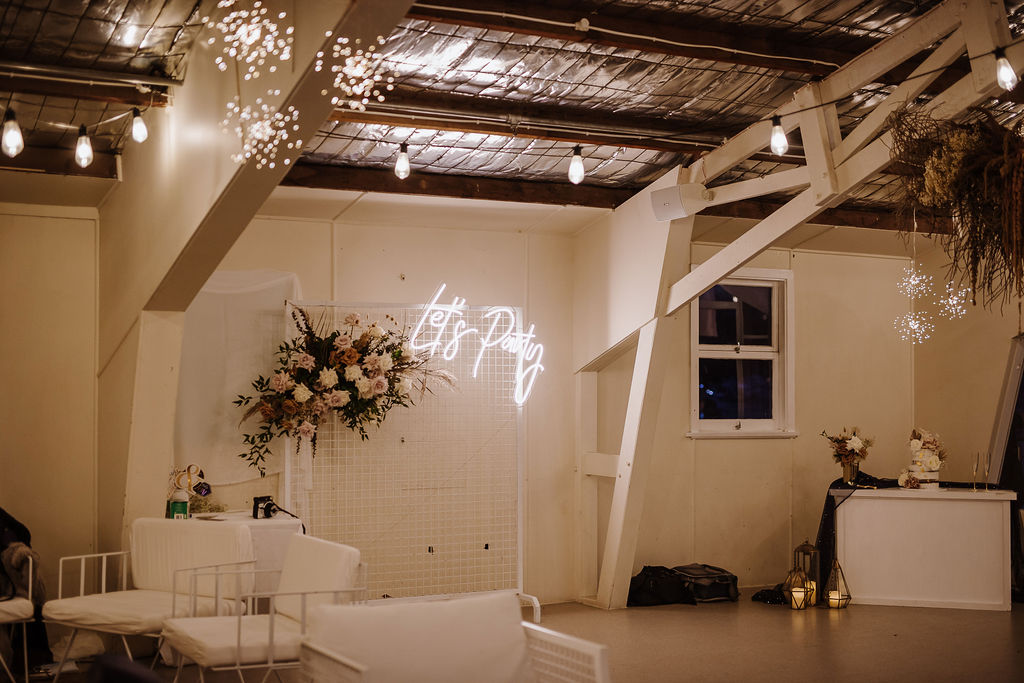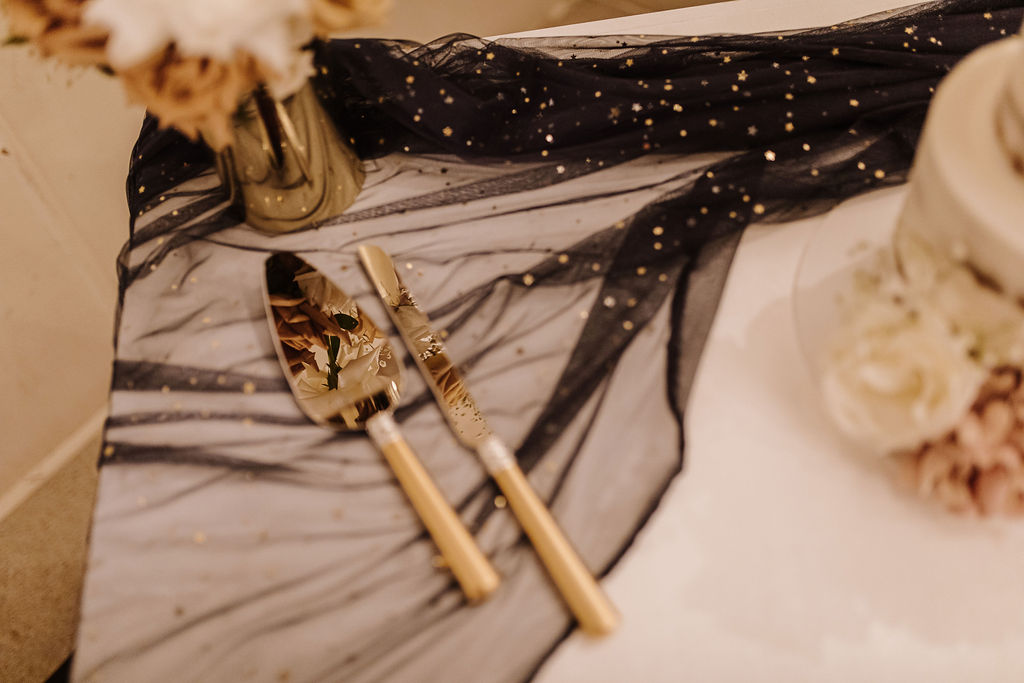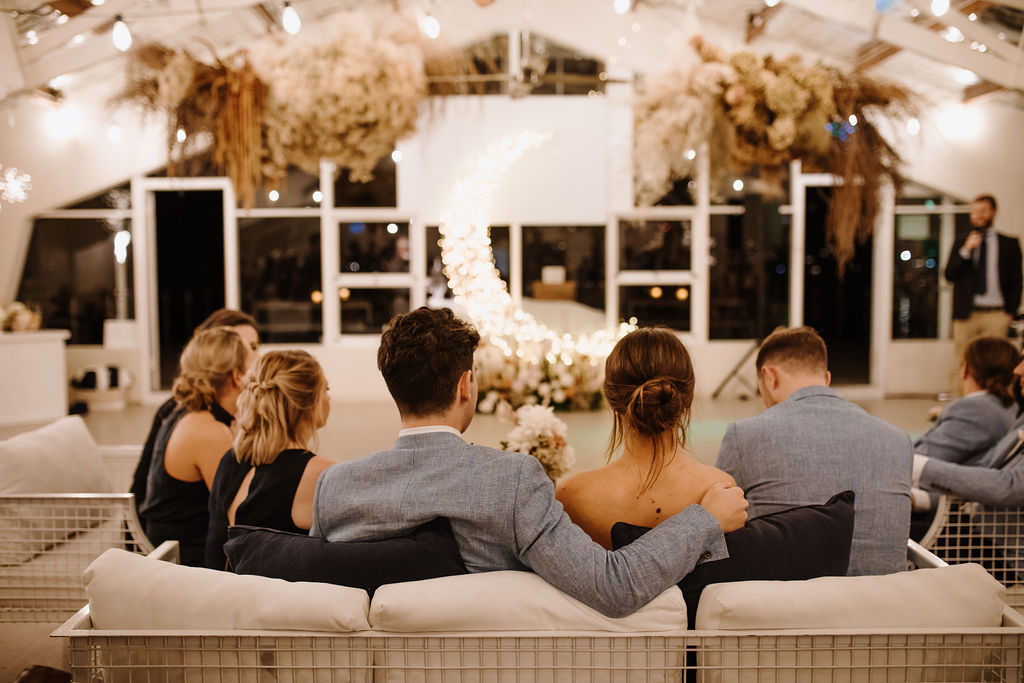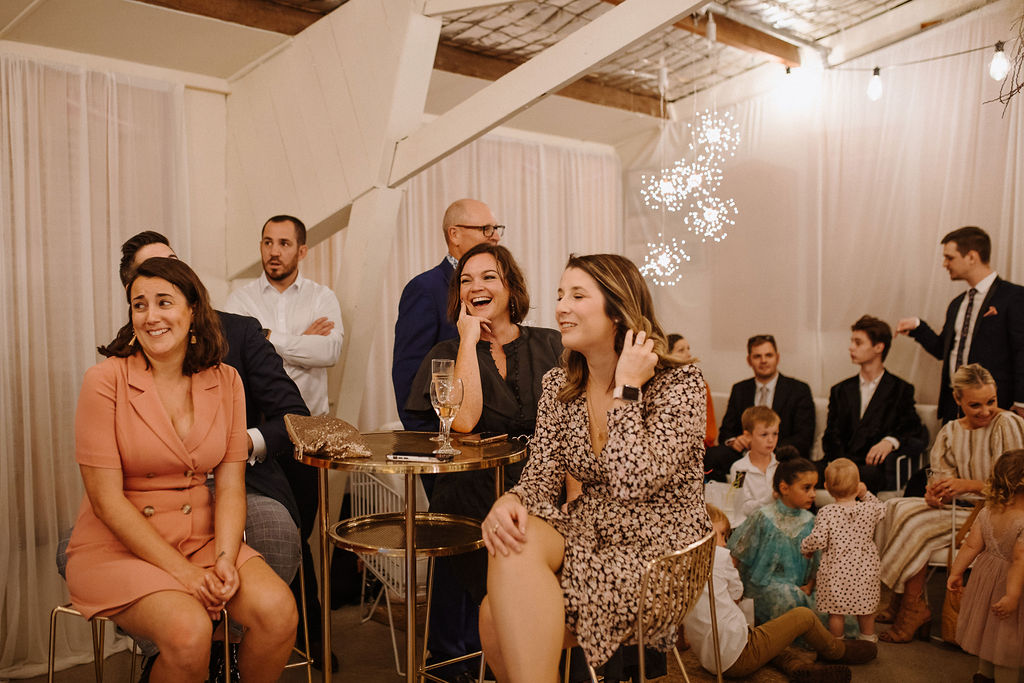 Our Duke duo continued to perform throughout their Canapes-style Reception to provide a mix of pop hits and classic covers to warm everyone's hearts and help liquify the evening. If there was such a thing as the perfect speeches, Elise and Nic's friends and family had exactly those, with just a touch of the theatrical. Elise's two best mates surprised her with a rendition of a song they had all performed together years before, in their high school musical. It was such a delight to see them sharing such a special moment together.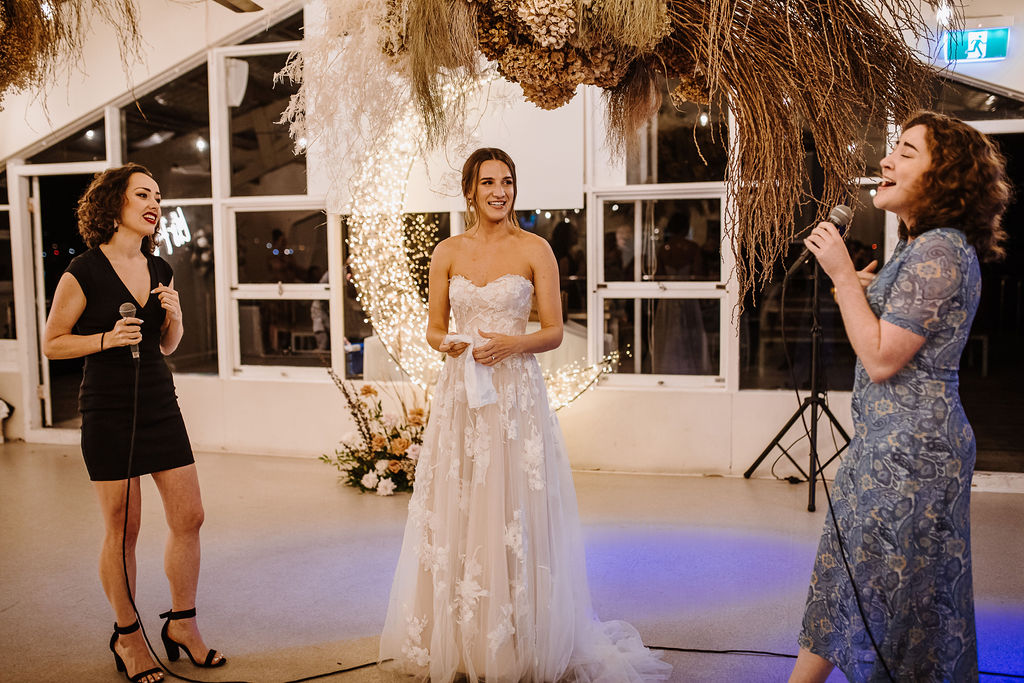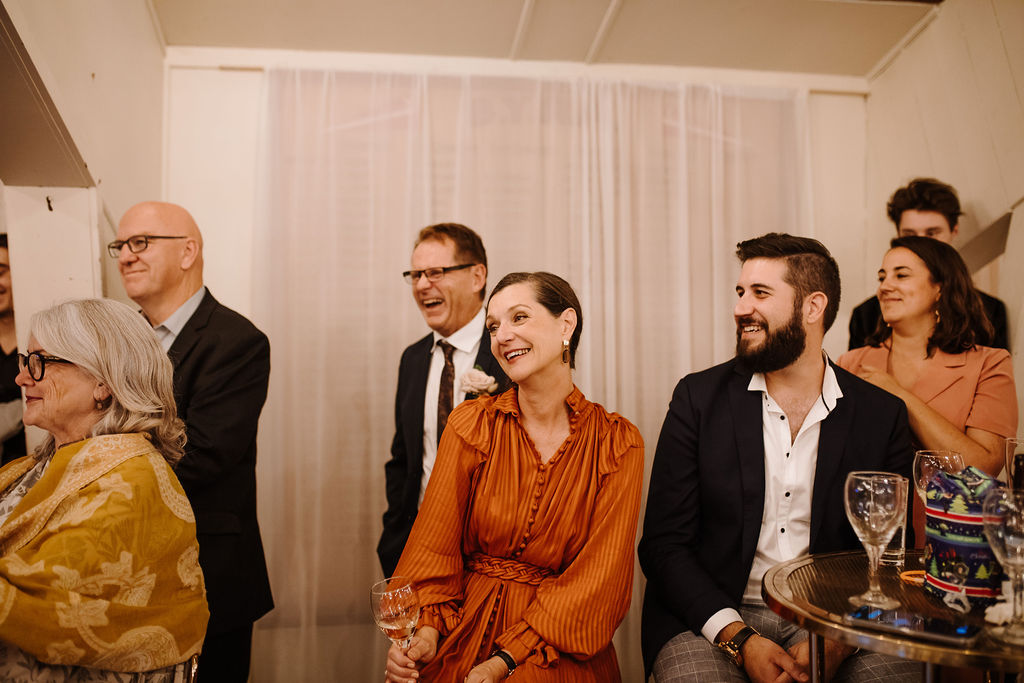 When it came time to kick their heels up, Elise and Nic opened the dance floor by sharing their first dance to 'I'm So In The Love With You' by Ball Park Music. Josie's DJ skills rolled everyone on into the night with a rocking mix of 90's + 00's bangers, dappled with some epic country singalongs and pop hits.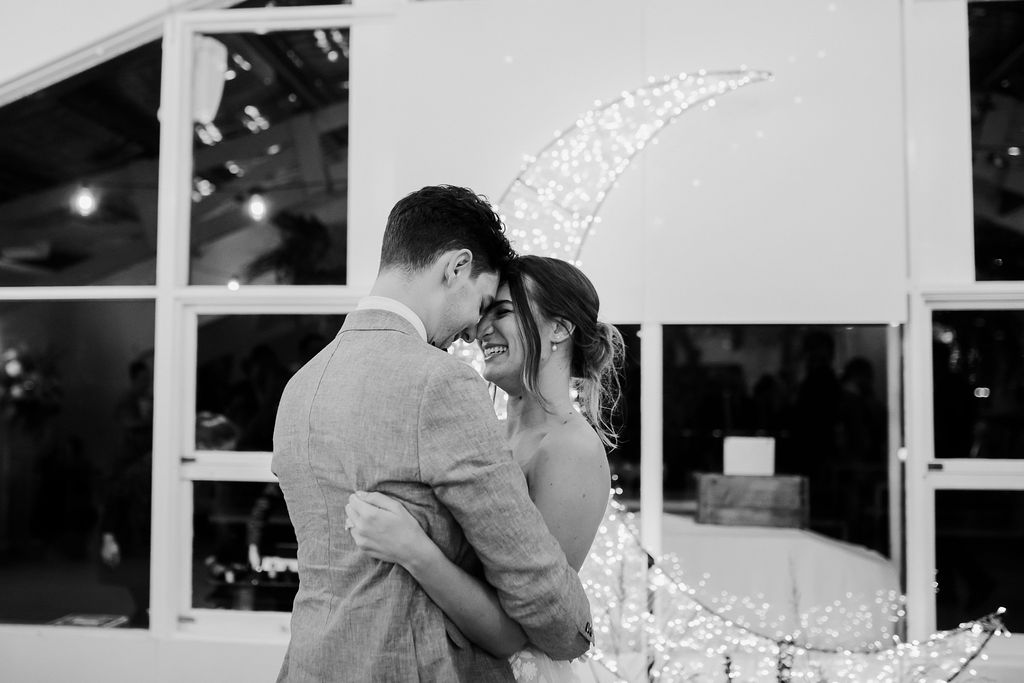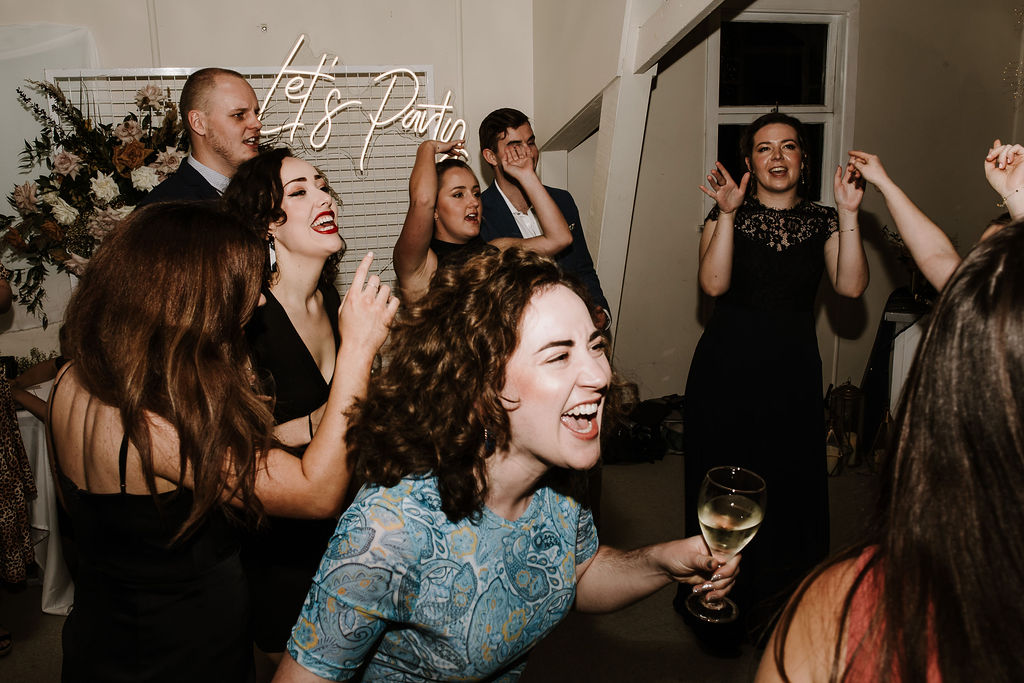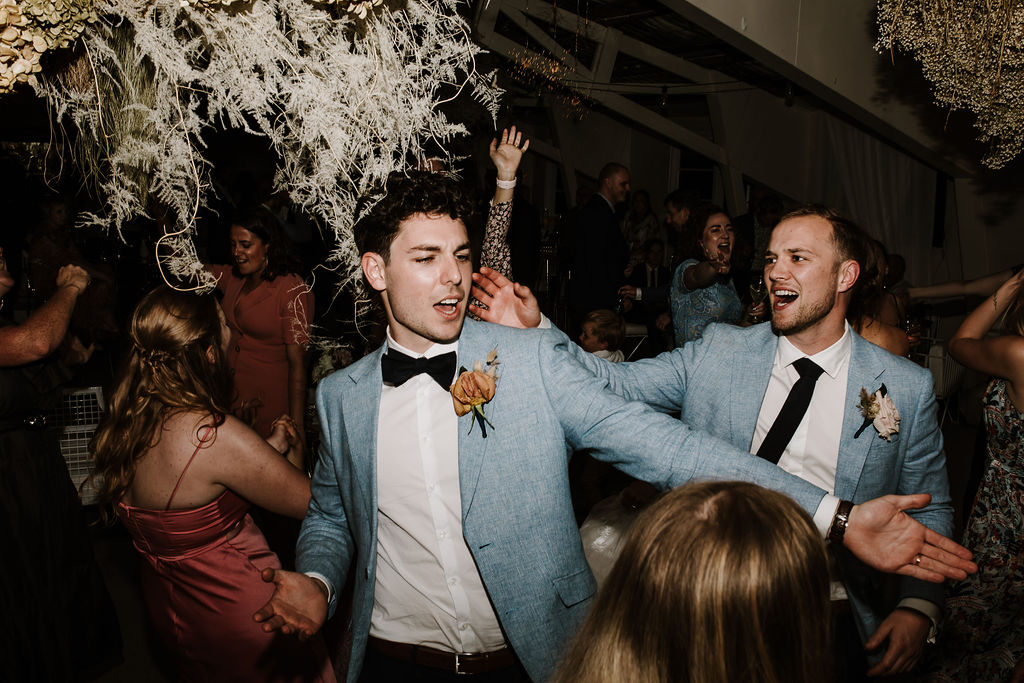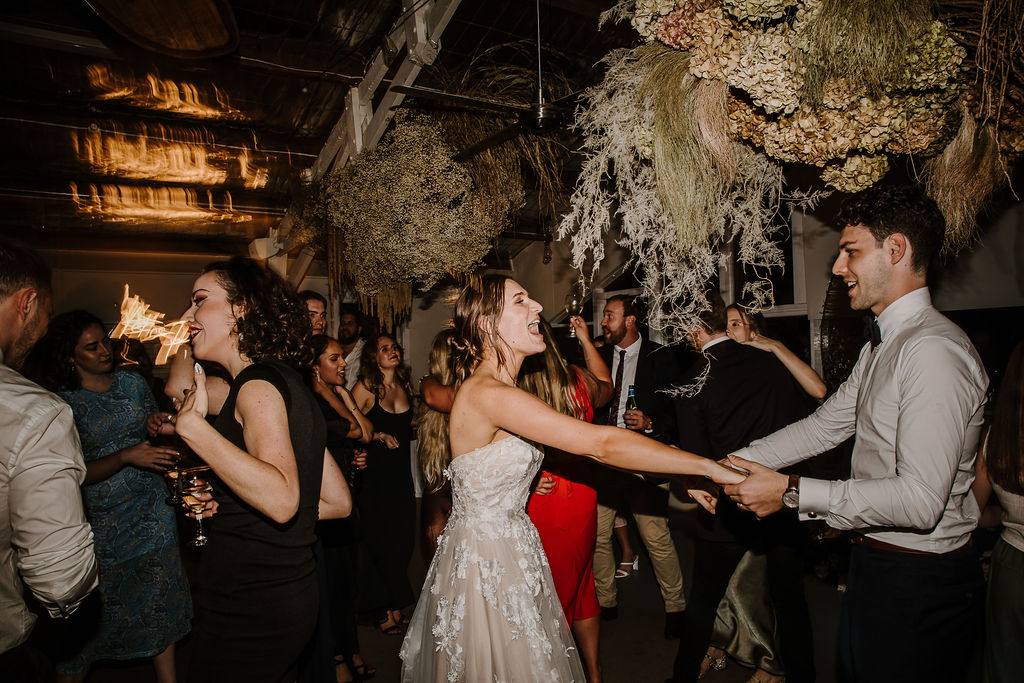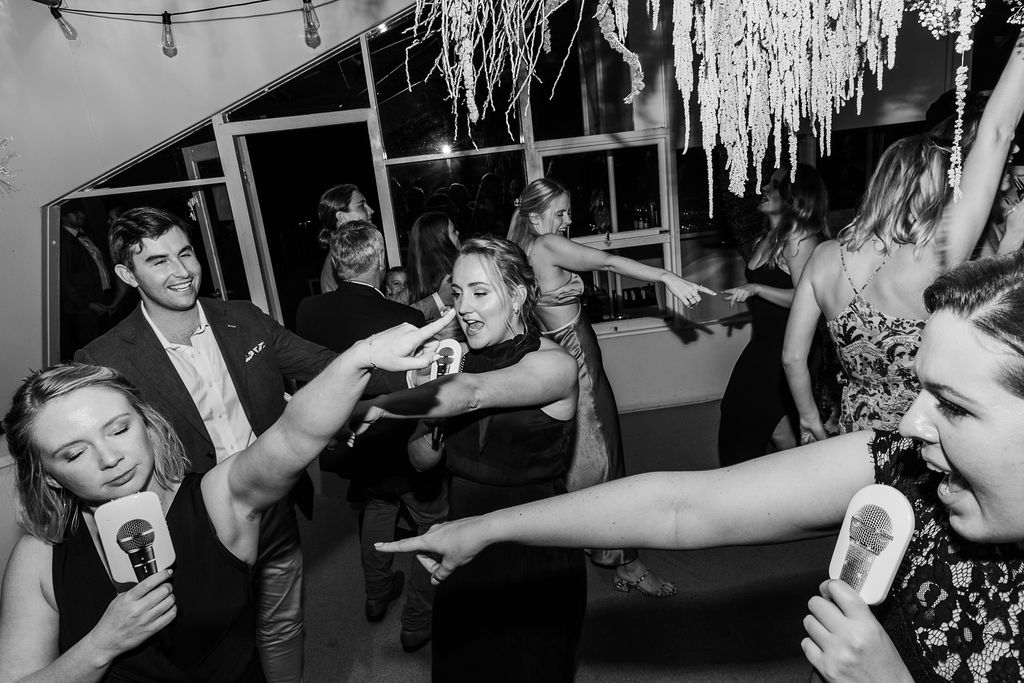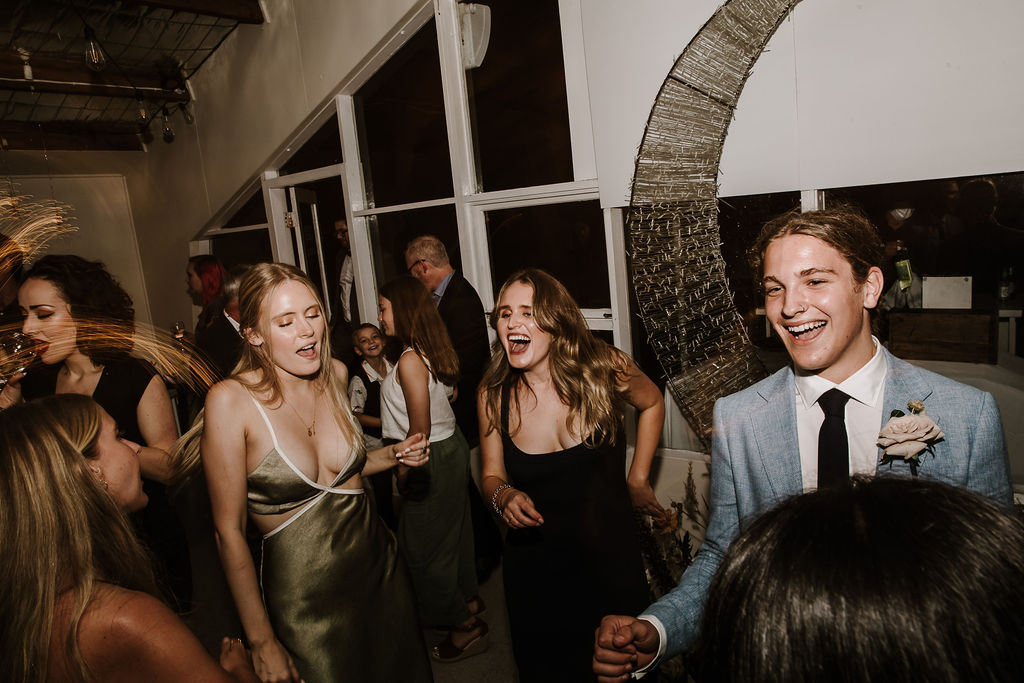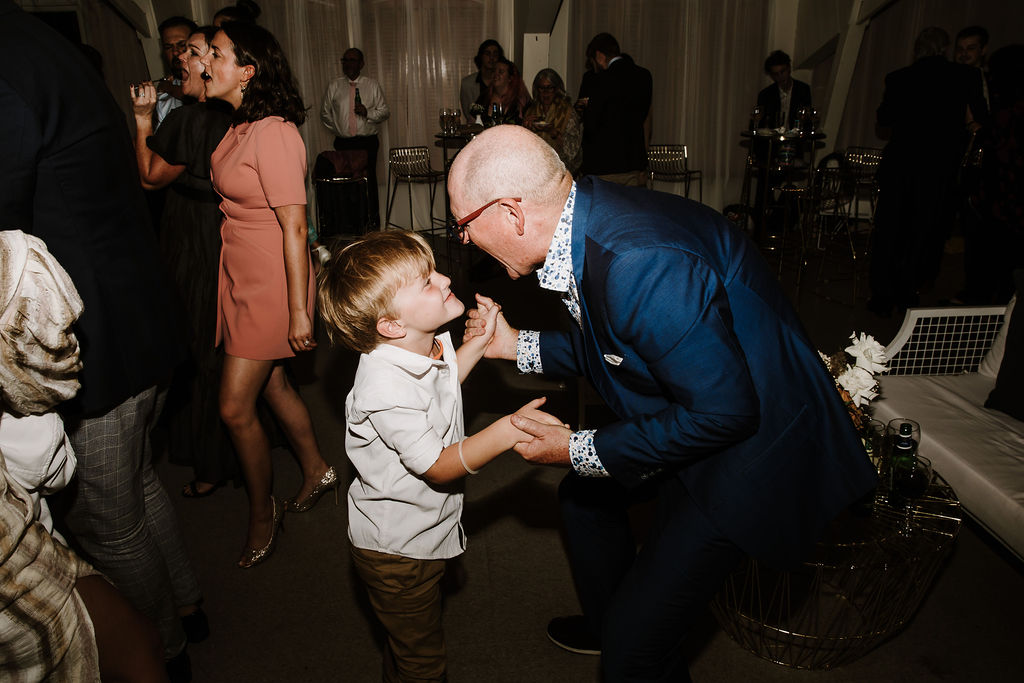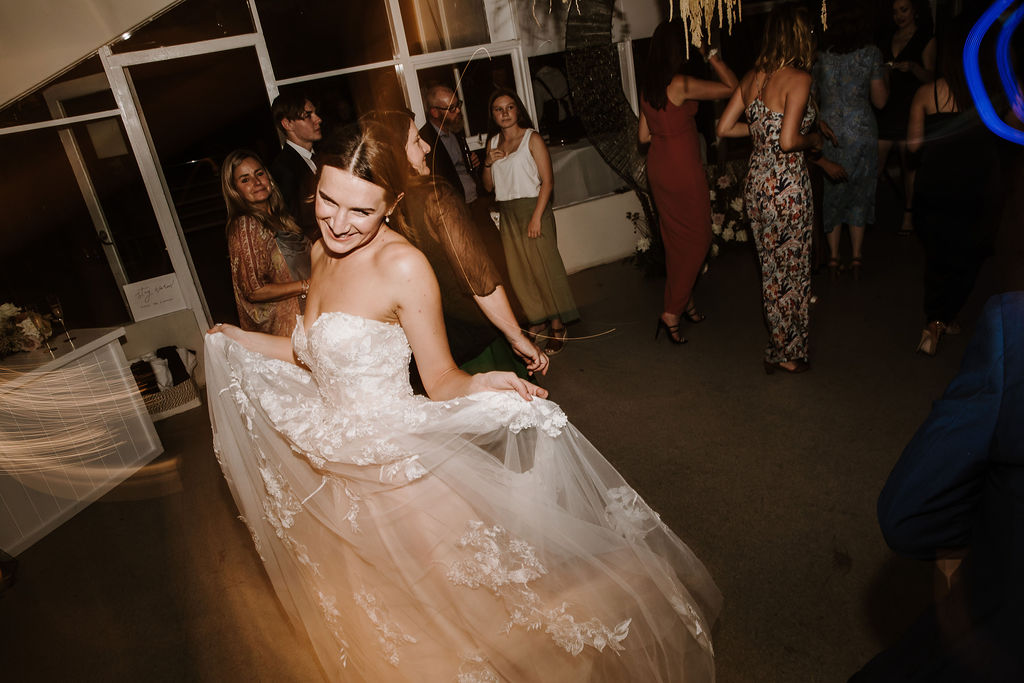 Thank you to Elise and Nic for having Duke Music be a part of your wedding day. It was our joy to perform for you.
Elise and Nic's Wedding Vendors;
Live Music – Duke Duo + DJ
Celebrant – Married By Lisa
Photography – Charlotte Exton
Styling and Coordination – Little Lane Events
Videography – Story Of Us