Talk about lucky in love! Debbie and Drew won their wedding through Wedstock Festival, and we were thrilled to be a part of their special day that had bright retro vibes, happy people and a vintage car exploding with blooms. Here are some photo highlights from the talented photography team at Mr Wigley.
Getting ready for the big day
Our Groom, Drew, spent the morning got ready with his boys (with a dash of whiskey, beers and lots of laughs). Debbie was of course preparing for the day with her awesome tribe. As soon as the blue suede shoes were on, the dancing began – as you know, we're all about the music so we already love this wedding!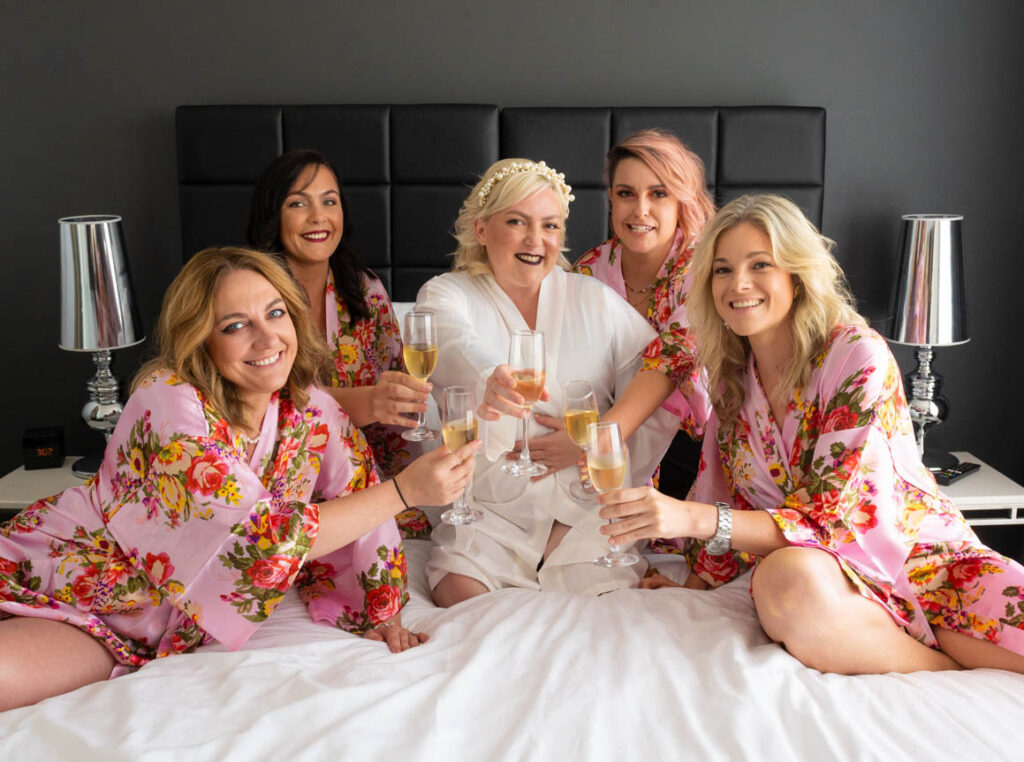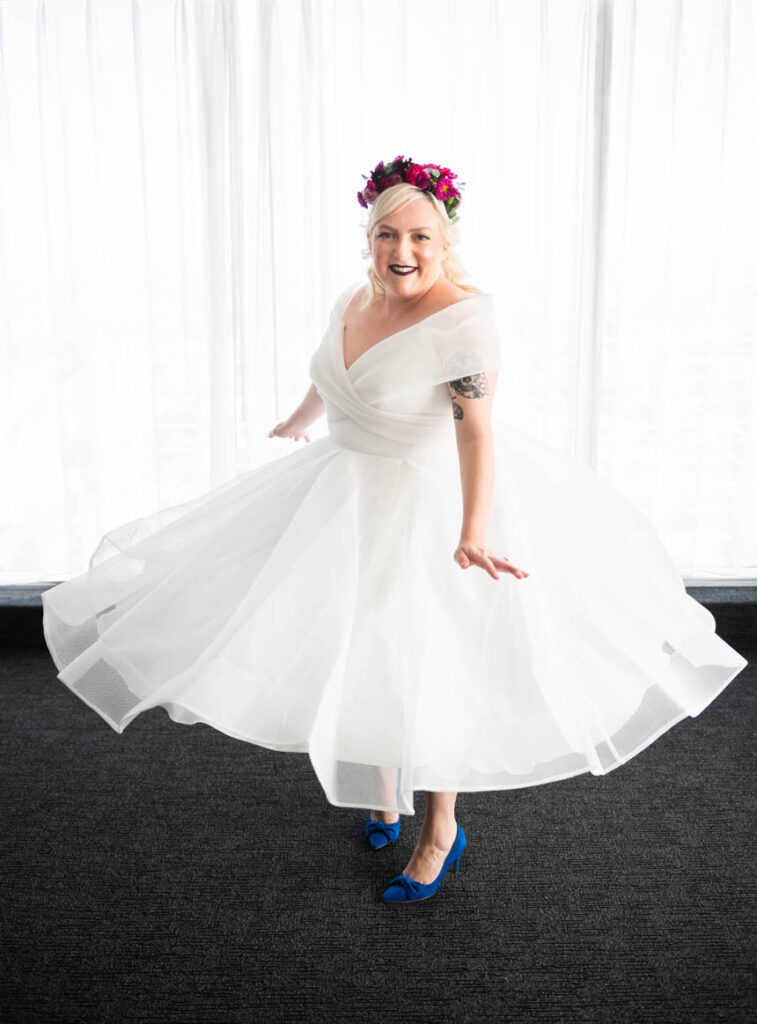 Coming down the aisle
Our bride Debbie walked down the aisle to Duke Music's rendition of Angels by The XX. Celebrant Venetia Robertson crafted a warm and connected ceremony for Debbie and Drew and their small group of friends and family. The newlyweds hugged, kissed and everyone hoorayed as they walked down the aisle to our duo playing You've Got The Love by Florence + The Machine.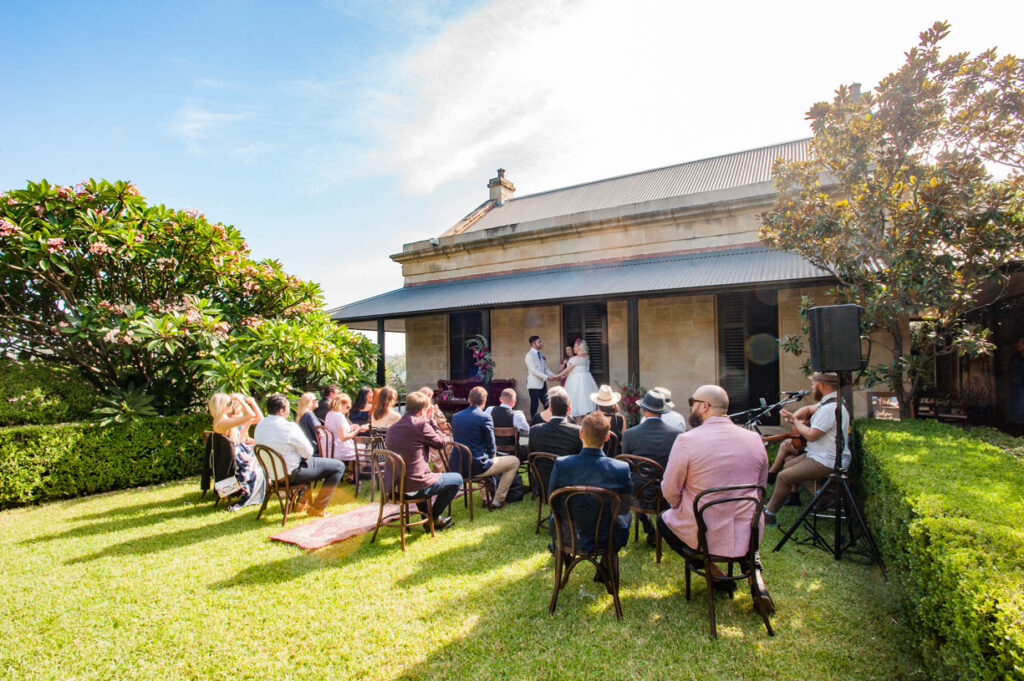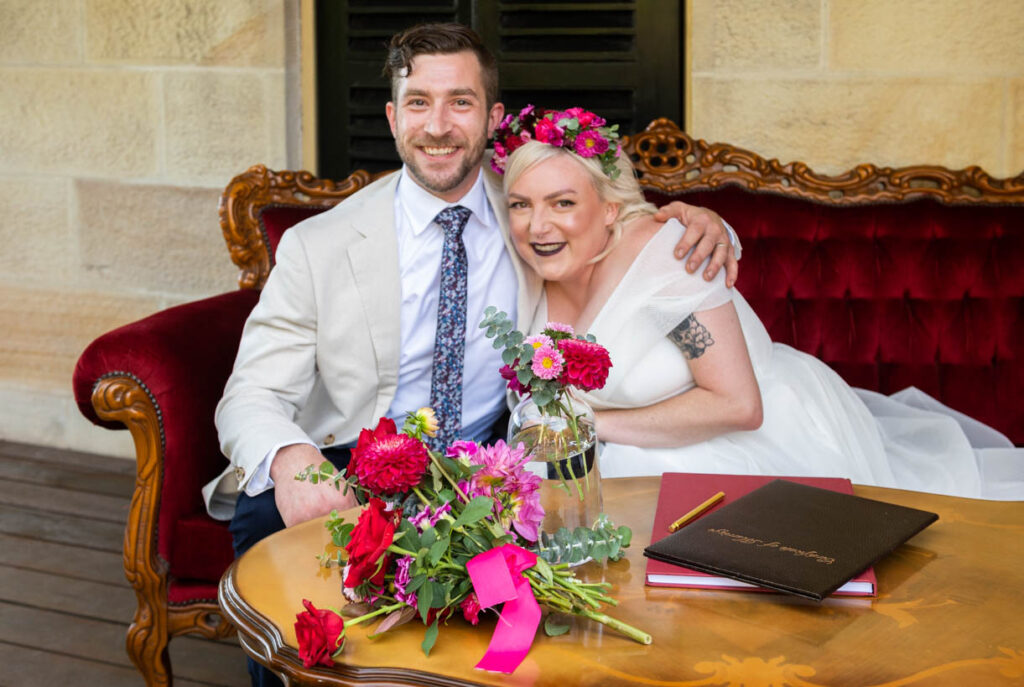 Whizzing around Sydney
Debbie and Drew traveled together in style in a mint yellow and black vintage car and really, they could have had the ceremony inside the car filled with flowers and we would have been overjoyed. Huge credit to Black Cab Central for providing such a fun mode of transport, featuring cheery shades of florals on the roof.
Getting some happy snaps
During group photos Debbie and Drew definitely cranked up the fun factor, popping a bottle of champagne and showering every soul in the garden!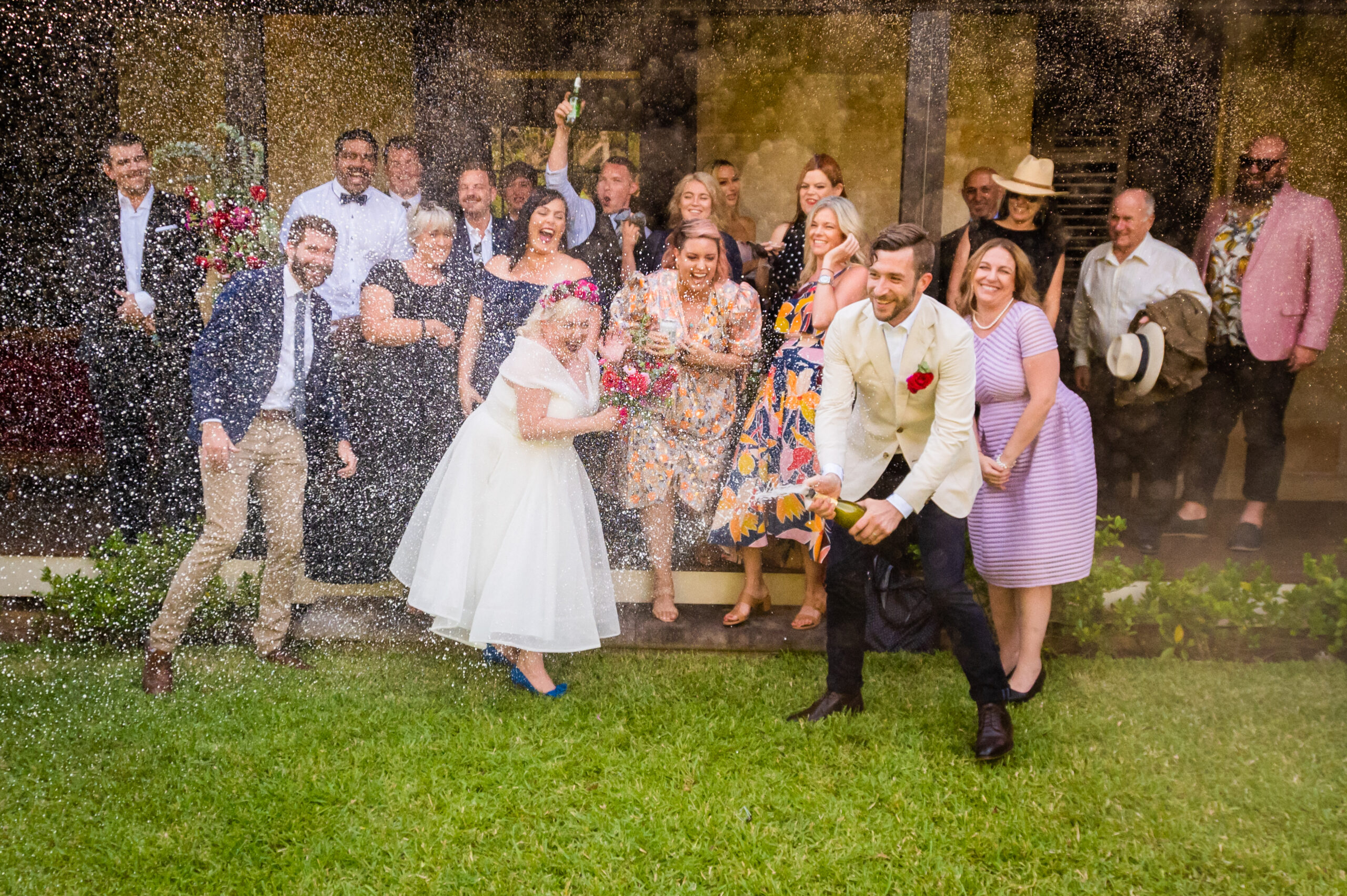 Off to their photoshoot
Then they were back in that epic ride heading downtown, for couple photos that were candid, fresh and fun. Backdrops of giant tree roots, rustic brick walls, graffitied street corners and the waterfront at sunset were all part of the plan, and it unfolded perfectly.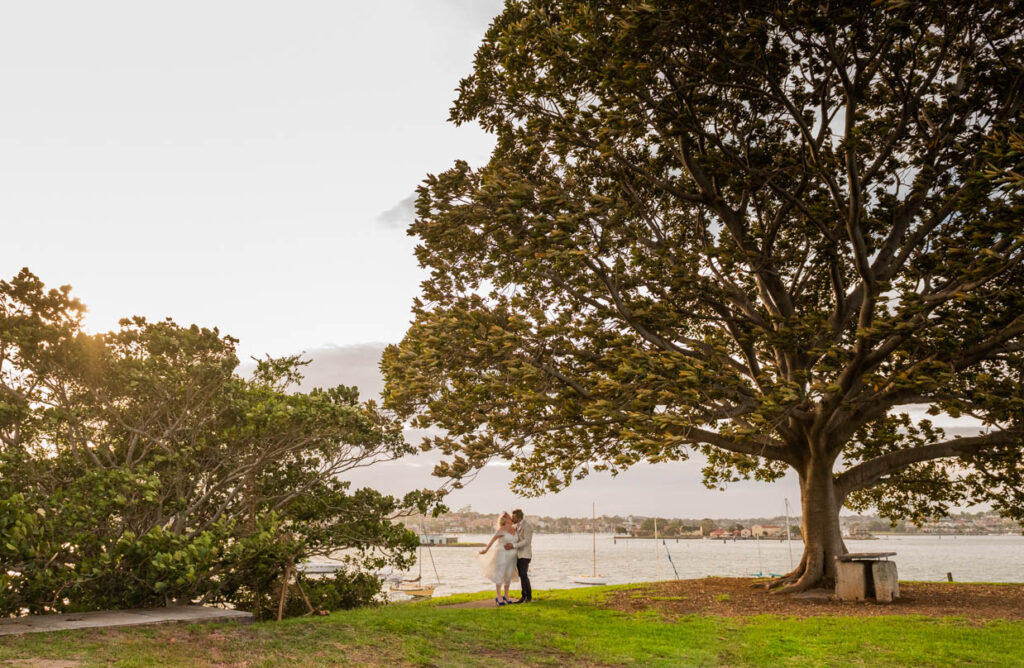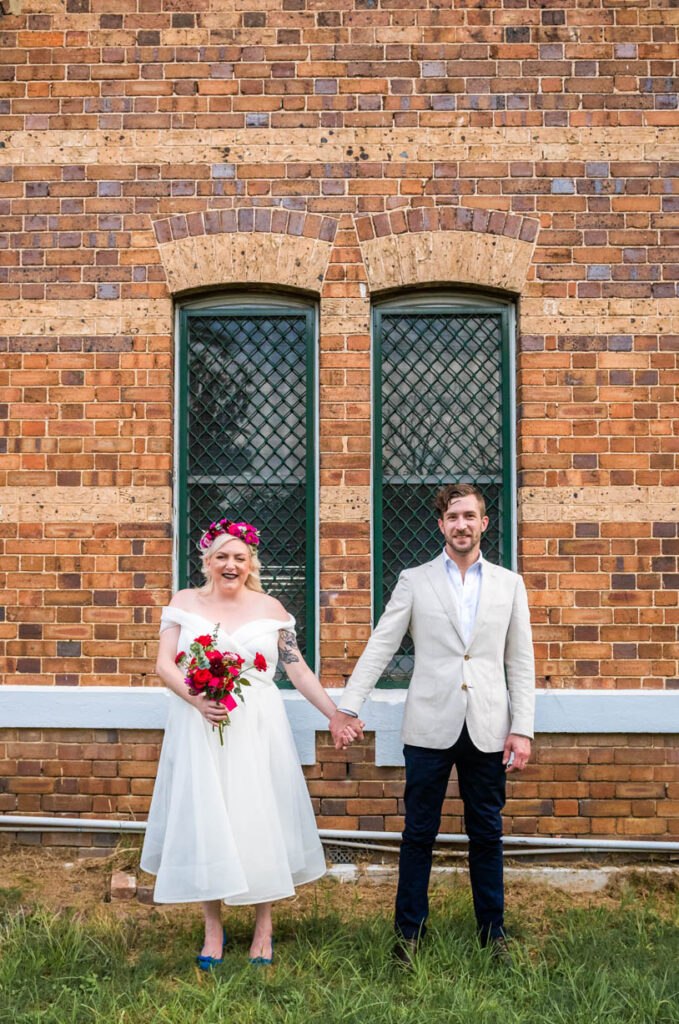 Kicking their heels up at their Reception
Back at Wilhelmina's in Balmain, the party was on and what a great little place to celebrate love. Roseberry Cake Creations had delivered the sweetest pink and yellow wedding cake styled with red and pink florals and a gold cake topper. The guests said the blast of color matched the taste. They also took home thank you boxes filled with treats for later – thoughtful touches make the day extra special.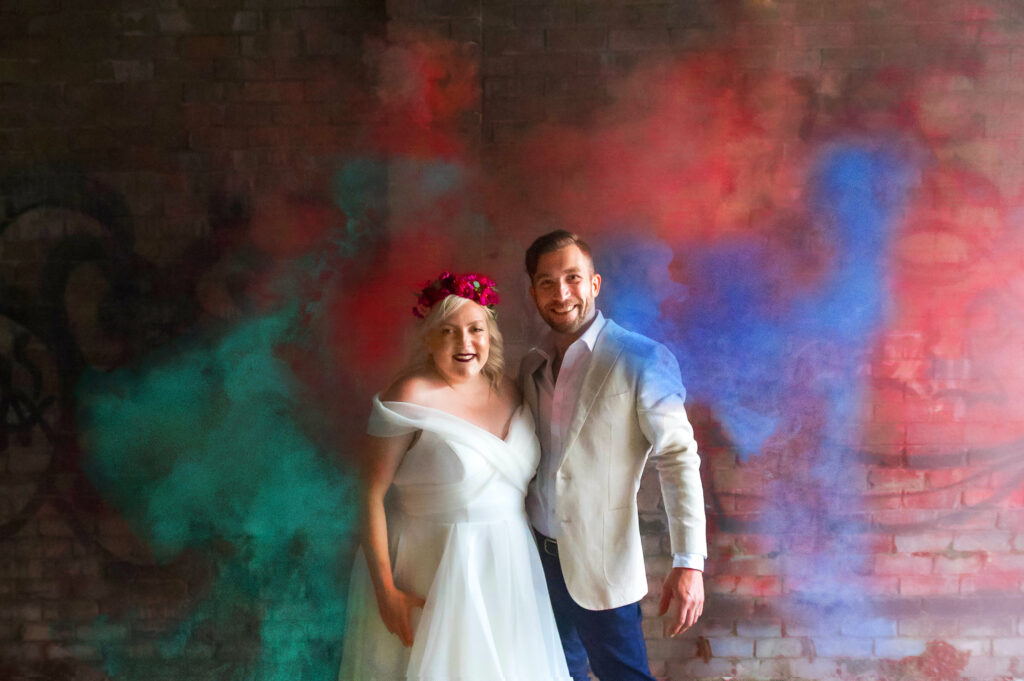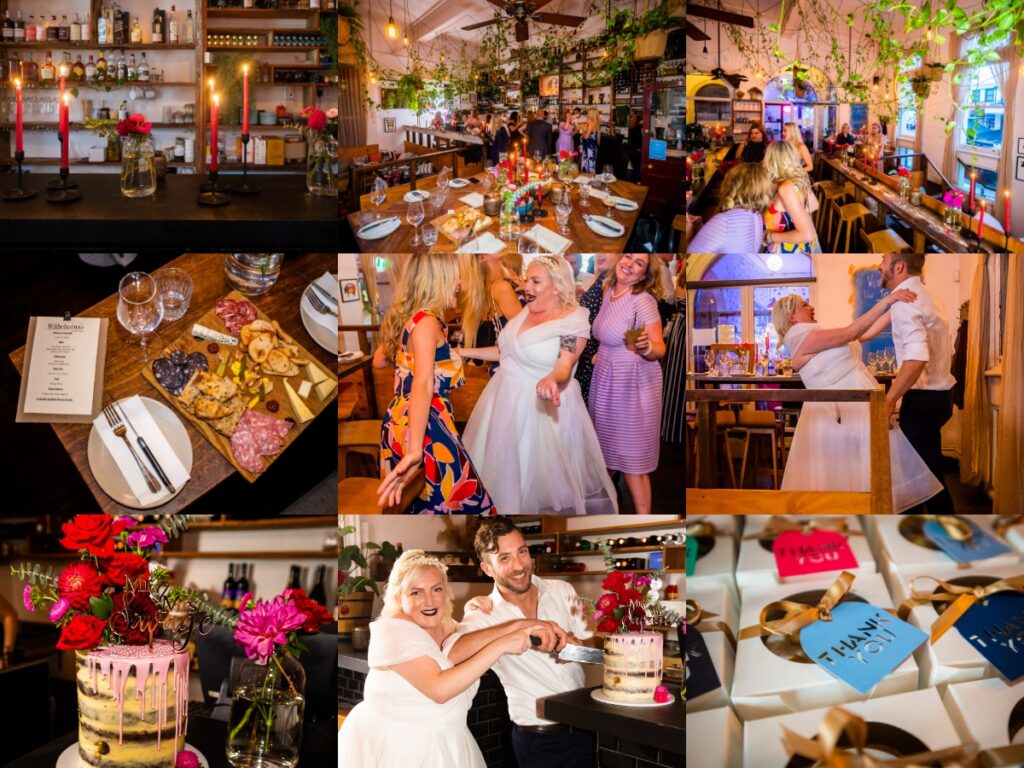 Thank you to Wedstock Festival for inviting us to this epic wedding. They describe their service as creatively alternative and eclectic at heart, connecting couples with like-minded and unique vendors. Our creative souls were bursting with confetti to be a part of this collaboration.
VENDORS
Music – Duke Music – dukemusic.com.au
Car – Black Cab Central – blackcabcentral.com.au
Photography – Mr Wigley – mrwigley.com
Planner – Wedstock Festival – wedstockfestival.com.au
Celebrant – Venetia Robertson – venetiawithlove.com
Cake – Roseberry Cake Creations – roseberrycakecreations.com.au
Rings – Australian Wedding Rings – australianweddingrings.com.au
Florals – Rebellious Blooms – rebelliousblooms.com.au