With many of our Clients wedding plans being impacted by Covid-19, we've seen our fair share of cancellations, postponements, and re-schedules. But planning your wedding day in 3 weeks takes the (wedding) cake! Alex and Phil achieved this very feat, and with bucket loads of success and good spirits to boot.
Getting ready..
Alex' wedding look
Alex' look was wonderfully elegant in her Suzanne Harward Couture 'Aurora' gown. Iconic Melbourne Designer Suzanne Harward has been creating breathtaking couture wedding gowns and red-carpet dresses for more than four decades. She specialises in made-to-measure and ready-to-wear lines that exhibit the finest quality in luxurious textiles and complex couture construction techniques. Her 'Aurora' gown is a part of her limited-edition Utopia collection of never to be repeated handmade couture gowns.
Alexandra and her Bridesmaids carried exquisite bouquets made by White House Flowers in the Northern Beaches. The delicate array of white Roses and Orchids, were later perfectly complemented by the floral styling at the Reception (more to come on that, later!).
At their Freshwater Ceremony by the beach, feat Duke Duo.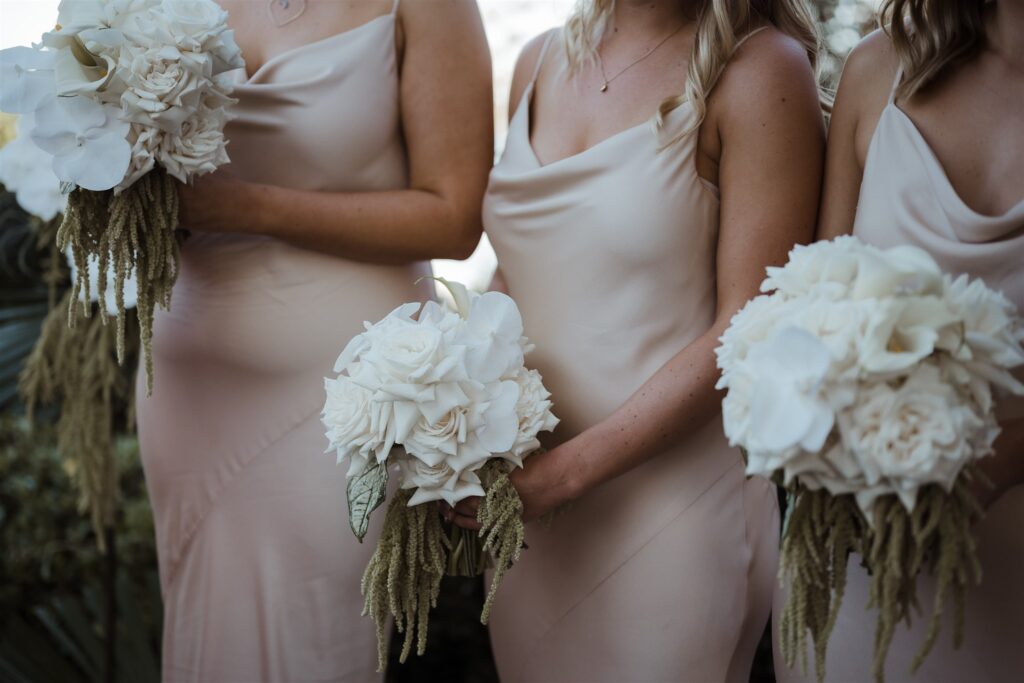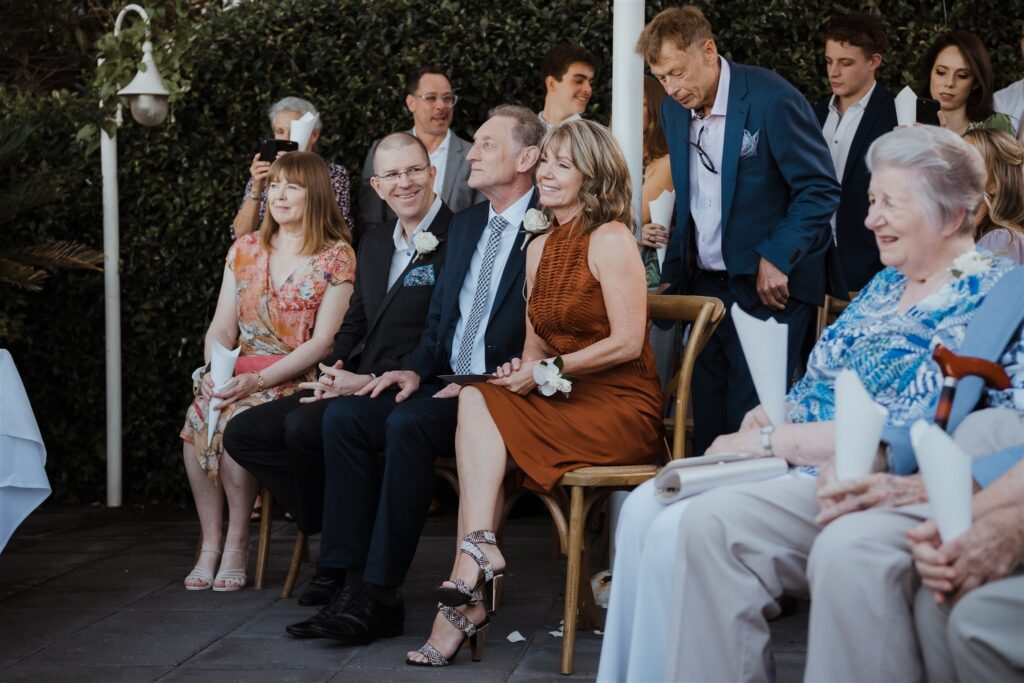 Coming down the Aisle
All eyes were on Alex as she gracefully made her way down the Aisle to Duke's rendition of 'Sea Of Love' by Cat Power. Met by Phil, they were all smiles whilst their Celebrant Mary-Louise indulged us in some novel history about Freshwater, before marrying our lovely couple in a relaxed Ceremony (we should mention, she's also a Relationship Coach, a Yoga Teacher, and a JP – impressive!).
Phil and Alex celebrated to the sounds of Duke's cover of Ho Hey by The Lumineers, to the throws of petals and cheers by their nearest and dearest.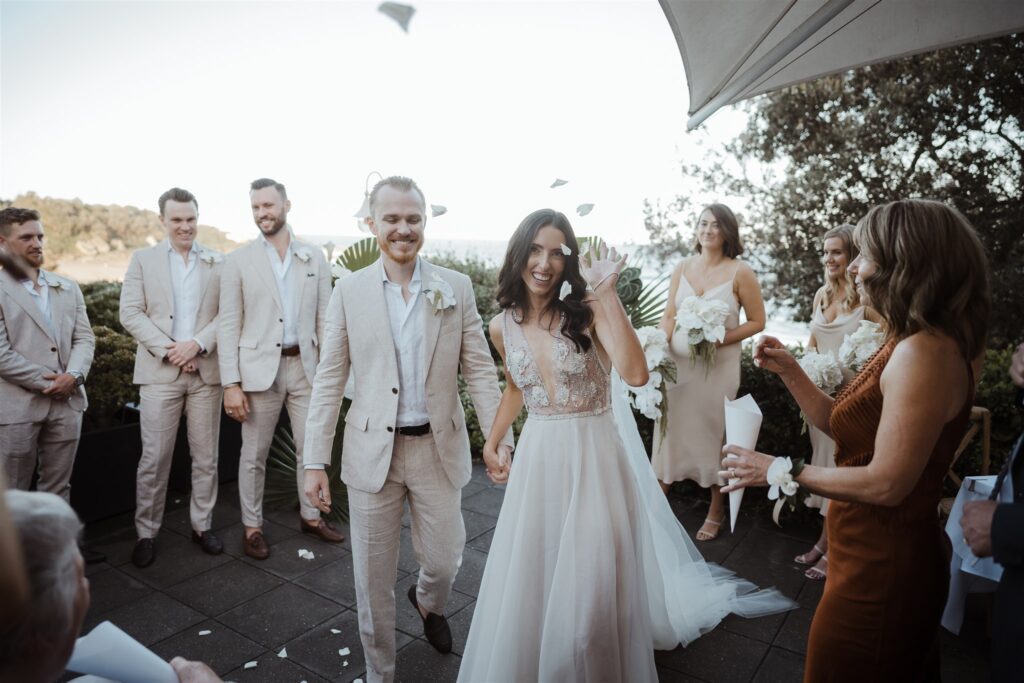 Alex and Phil's Reception.
It's time to begin!
Covid, who?
As we mentioned earlier, pulling together the plans for a wedding in just 3 weeks is no mean feat. After Covid changed their original plans, once the restrictions eased in NSW Alex and Phil didn't hesitate to bring together the day of their dreams. We think it came together with finesse and grace – well done Alex and Phil! Ok, onto the exciting stuff..
Making their wedding day uniquely theirs
Entering their Reception to 'You Make My Dreams Come True' by Hall and Oats, our Duke Duo went straight on to play a beautiful mix of current pop hits and classics while guests enjoyed Entree and Mains service. (We caught a tasty glimpse of the menu with our crew meal, which was the most exceptional fillet of Snapper we've ever eaten!).
After an obligatory round of hilarious and heartwarming speeches, Alex and Phil cut their cake then made their way to the Dance-Floor for their First Dance. We were honoured to perform an acoustic version of Beyonce's 'Love On Top' (you can check out the version, here). We hadn't ever heard this version until we were asked by Alex and Phil to learn it for their wedding day, we highly recommend you have a listen if you're looking for something a little familiar but also very unique.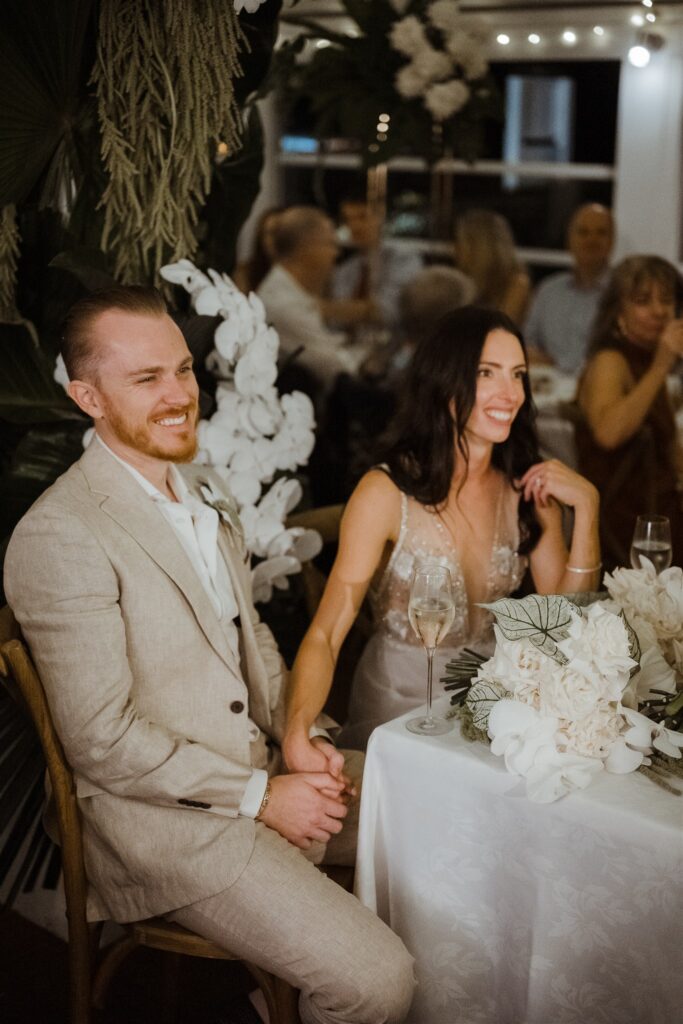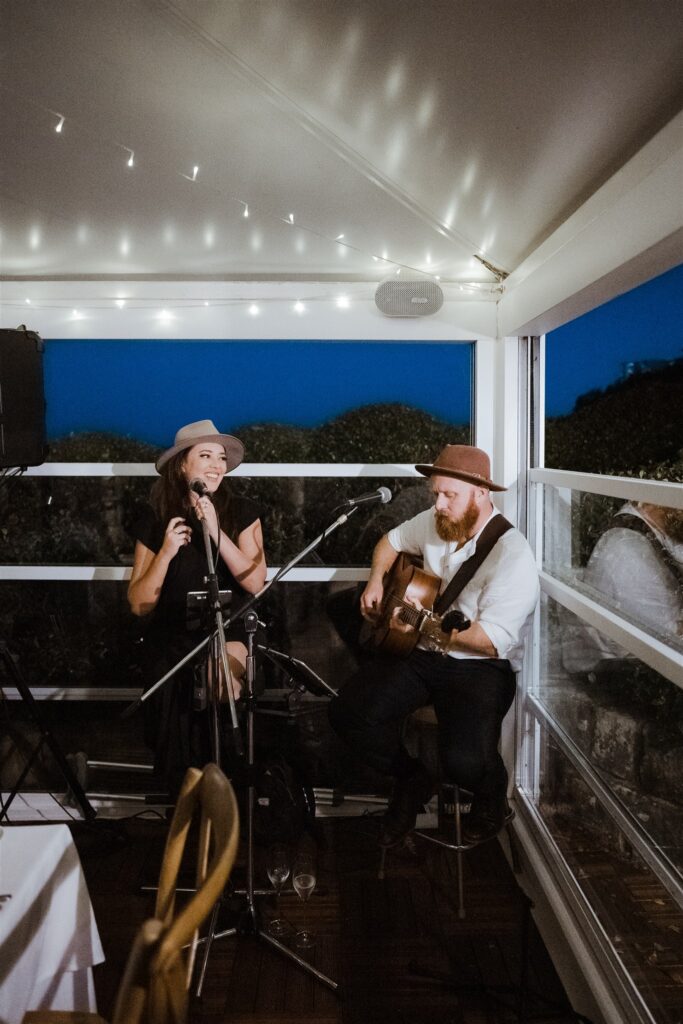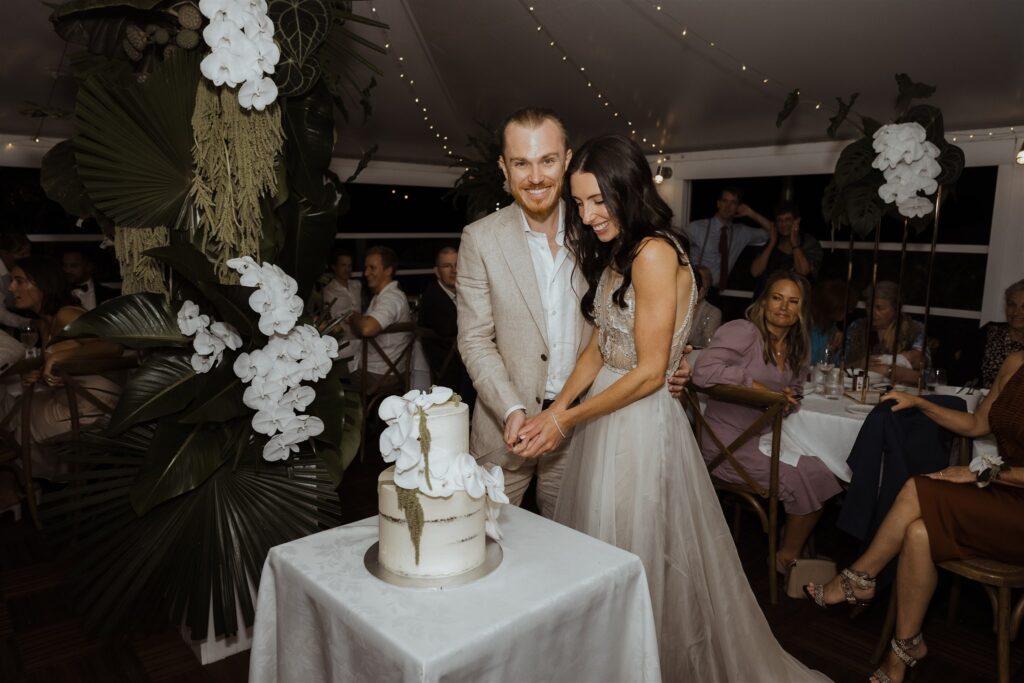 Once the Dance-floor opened, the party kicked into gear!

Although there are some sound-restrictions at Pilu (which are in place in full respect of the neighbours and surrounding community) no body can stand in the way of a dancefloor when there's a silent disco! Thanks to the team at Silent Rave, Alex and Phil and all their guests were all able to celebrate like there's no tomorrow to Josie's DJ bangers.
Thank you so much to Alex and Phil for having us be part of your wonderful wedding day at Freshwater. We had such a blast playing live and DJ'ing for you!

Thank you to Jason Corroto for these wonderful photos. Be sure to scroll to the end of this blog post to check out Alex and Phil's full list of incredible vendors who helped to make their special day!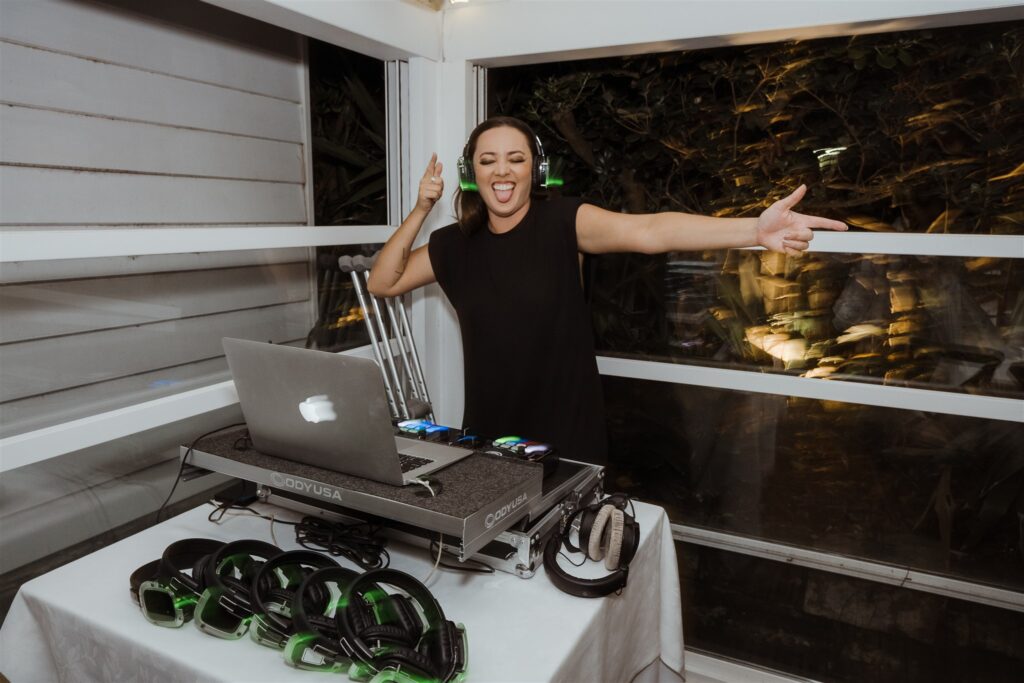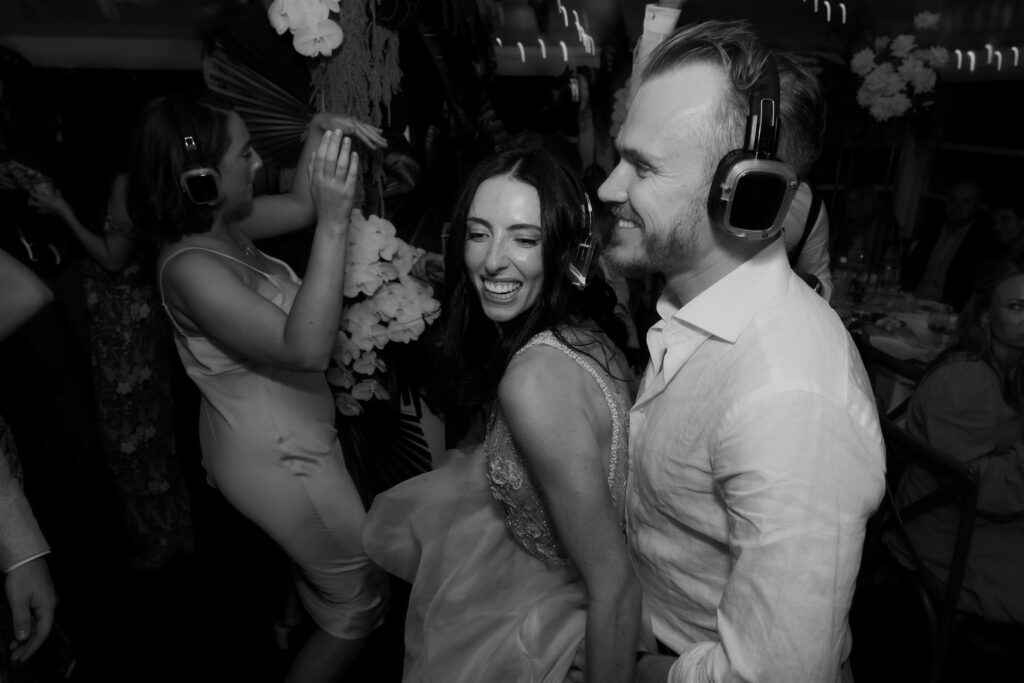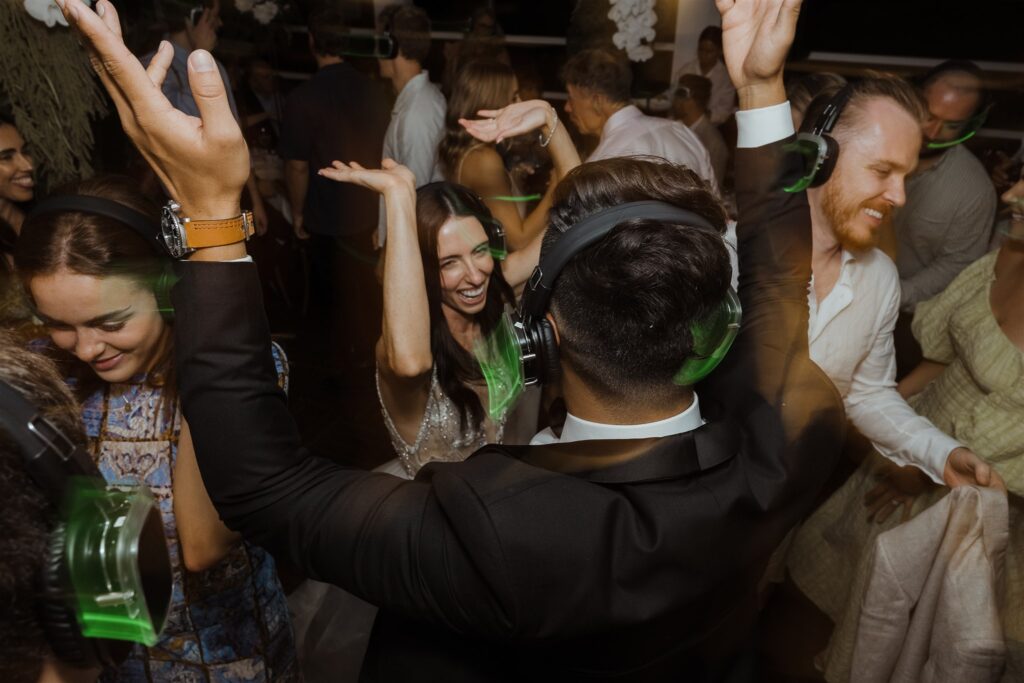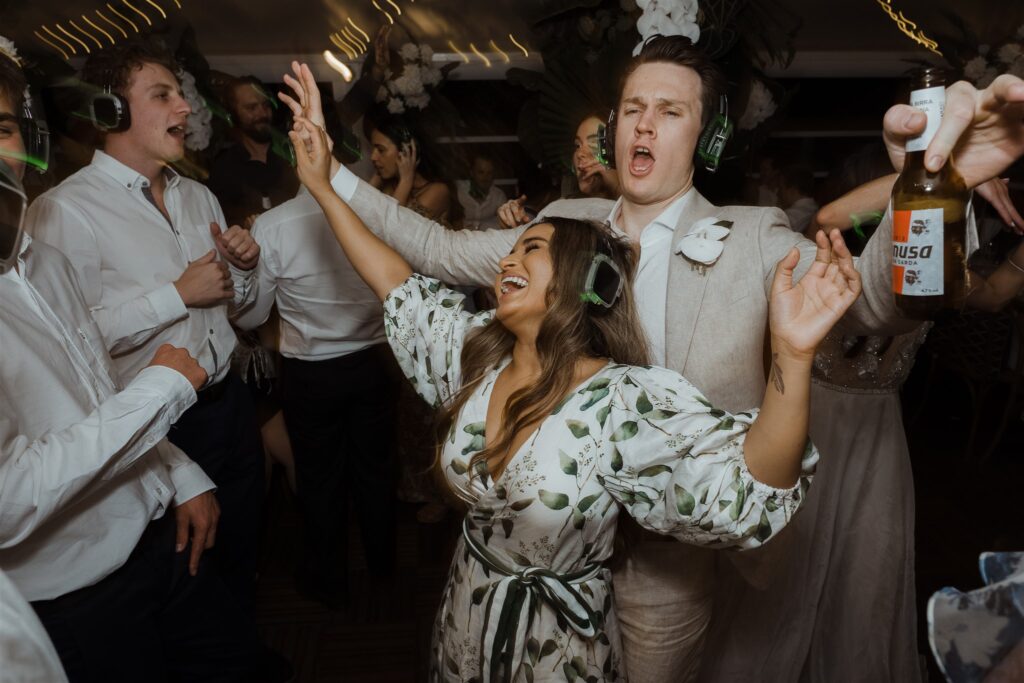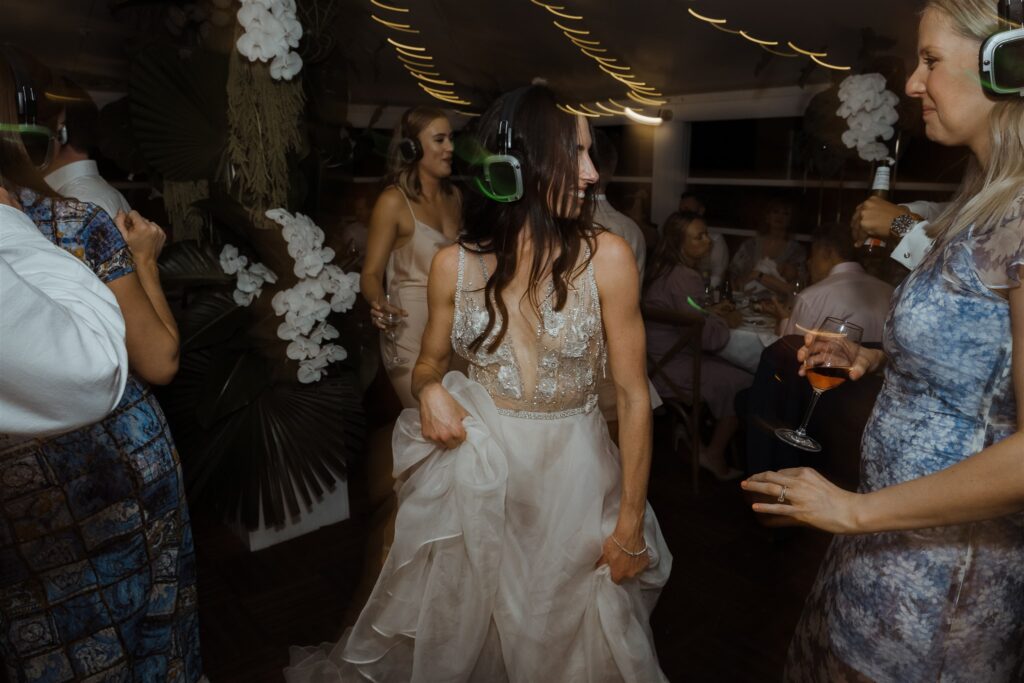 Alex and Phil's vendors include;
Live Music and DJ – Duke Music – www.dukemusic.com.au
Photographer – Jason Corroto – www.jasoncorrotophoto.com
Kombis – Kombi Weddings – www.kombiweddings.com
Makeup – Aleisha Johnson Makeup – www.aleishajohnson.com
Hair – Courtney Hurst – www.courtneyhurst.com.au
Dress – Suzanne Harward – www.suzanneharward.com
Flowers – White House Flowers – www.whitehouseflowers.com.au
Venue – Pilu – www.pilu.com.au
Celebrant – Mary-Louise – www.freshiecelebrant.com
Silent Disco Headphones – Silent Rave – www.Silentrave.com.au
Alex and Phil's Wedding was also featured in Together Journal. Head to this link to check it out.